When we mention suit cover bags, probably business suits, uniforms, formal attire come into your mind, they are all for commercial occasions. Recently Newstep has designed a series of special suit cover bags. This series of suit cover bags are for men' and women's suits&jackets.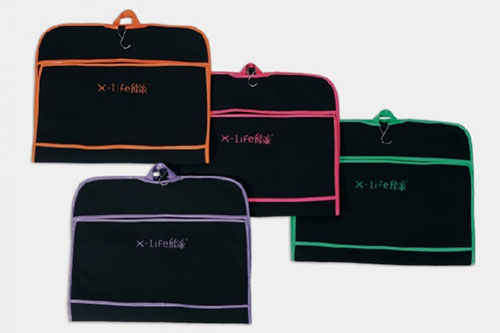 They are made of premium neoprene(SBR), which is a kind of diving material. It is soft, flexible, high elastic and high tear-resistant. It gives the suits and uniforms long-time protection and keeps them away from dust and moisture.
Black was still the primary color and the edges of the suit bags' are covered by fluorescence color PVC.
As we all know, fluorescence colors like fluorescence blue, fluorescence green, fluorescence red are always used when making sports apparel, including T-shirts, sports bras, running jerseys, tracksuits, and polo-style shirts. As in most cases, the fluorescence color absorbs less radiation and with lower energy.
The fluorescent color PVC makes the suit cover bags not dull or old-fashioned. The color of the embroidered logo is the same as the PVC, quite eye-catching.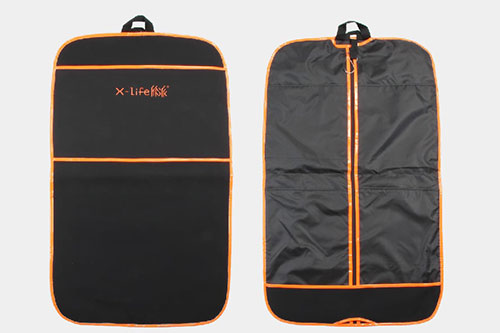 Business and sports seem to be so different, but when we add sports factors into the form business suit bag making, the collision is so cool and amazing.
The suit cover bags become not so formal, they get quite special and stylish with properties of freshness, aesthetics and vitality.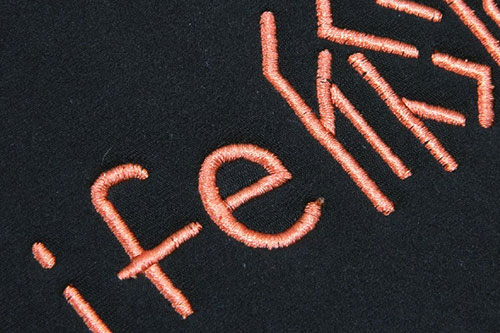 With twenty years' of garment industry experience, Newstep assure you that we have a professional design and production team, various garment boxes&paper bags are offered, we take your ideas and turn them into reality.