Ties are an essential accessory for the stylish and sophisticated individual, and the packaging that accompanies them should reflect their elegance and craftsmanship. To create a lasting impression and reinforce the value of your ties, it is crucial to improve the quality of your tie boxes.
Material Selection
Choosing the right materials is a fundamental step in improving the quality of your tie boxes. Consider the following options.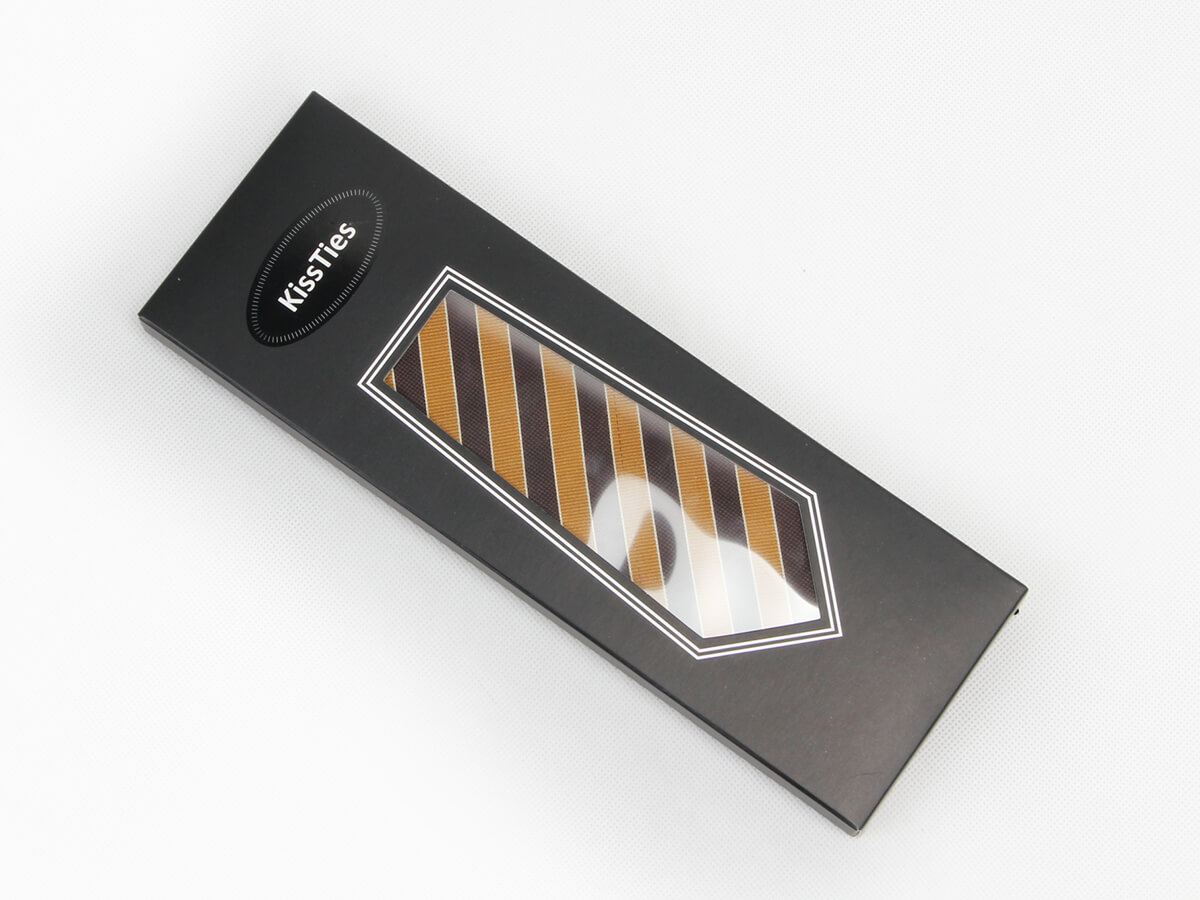 Premium Kraft Paper or Paper Card
Choose for high-quality, thick card paper with a smooth and luxurious finish. This choice provides durability and a refined feel to the box, conveying a sense of luxury and craftsmanship.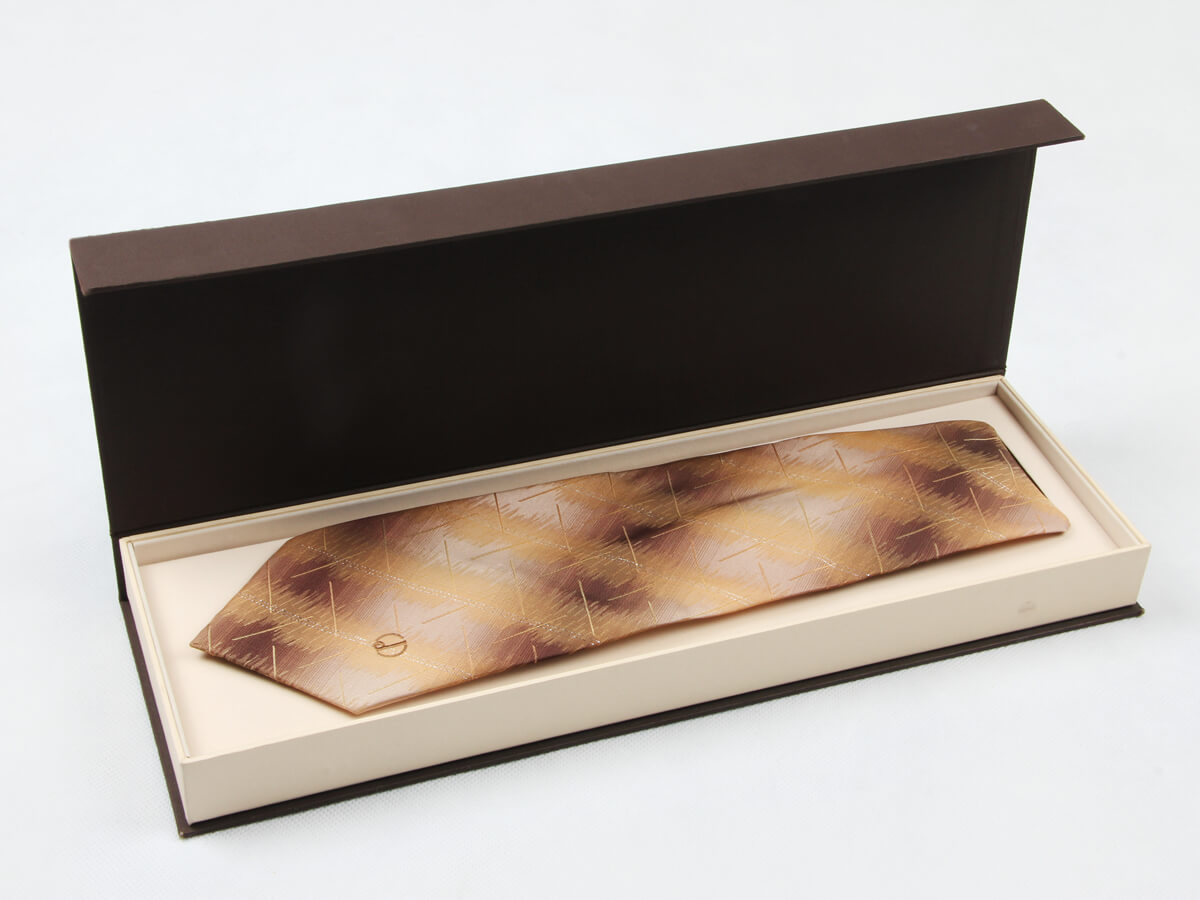 Fancy/Art Paper
Explore specialty papers such as textured, embossed, or patterned papers to add visual interest and sophistication. These materials create a tactile experience that enhances the perceived quality of the tie box.
PU Leather or Fabric
Consider incorporating faux leather or fabric wraps as an external covering for your tie boxes. These materials exude elegance and provide a distinguished touch to the packaging.
Structural Design
The structural design of your tie boxes should not only protect the ties but also create a visually appealing and convenient user experience. Consider the following ways to improve the structural design.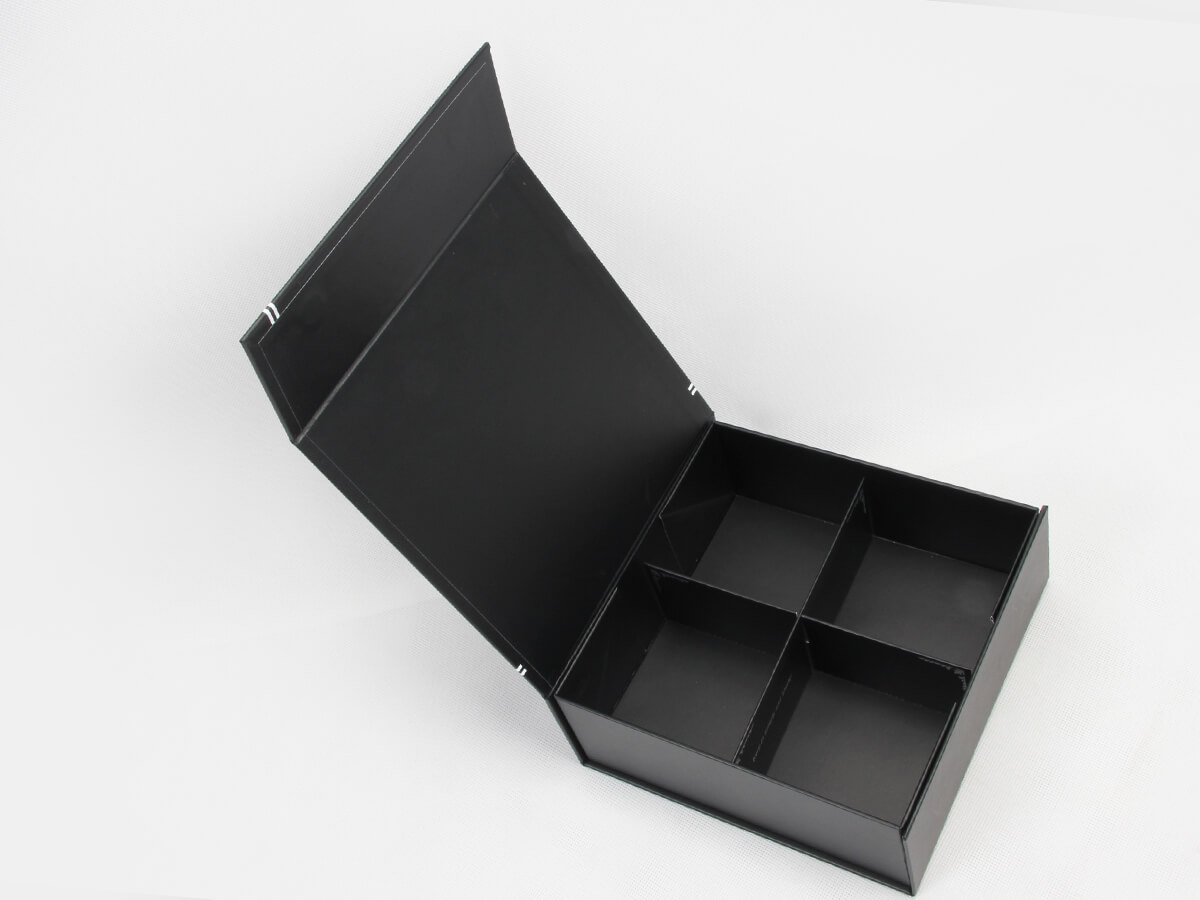 Tie Inserts
Implement custom-designed tie inserts that securely hold the ties in place, preventing them from shifting during transit and ensuring they are beautifully presented upon opening. These inserts can be made from cardboard, sponge.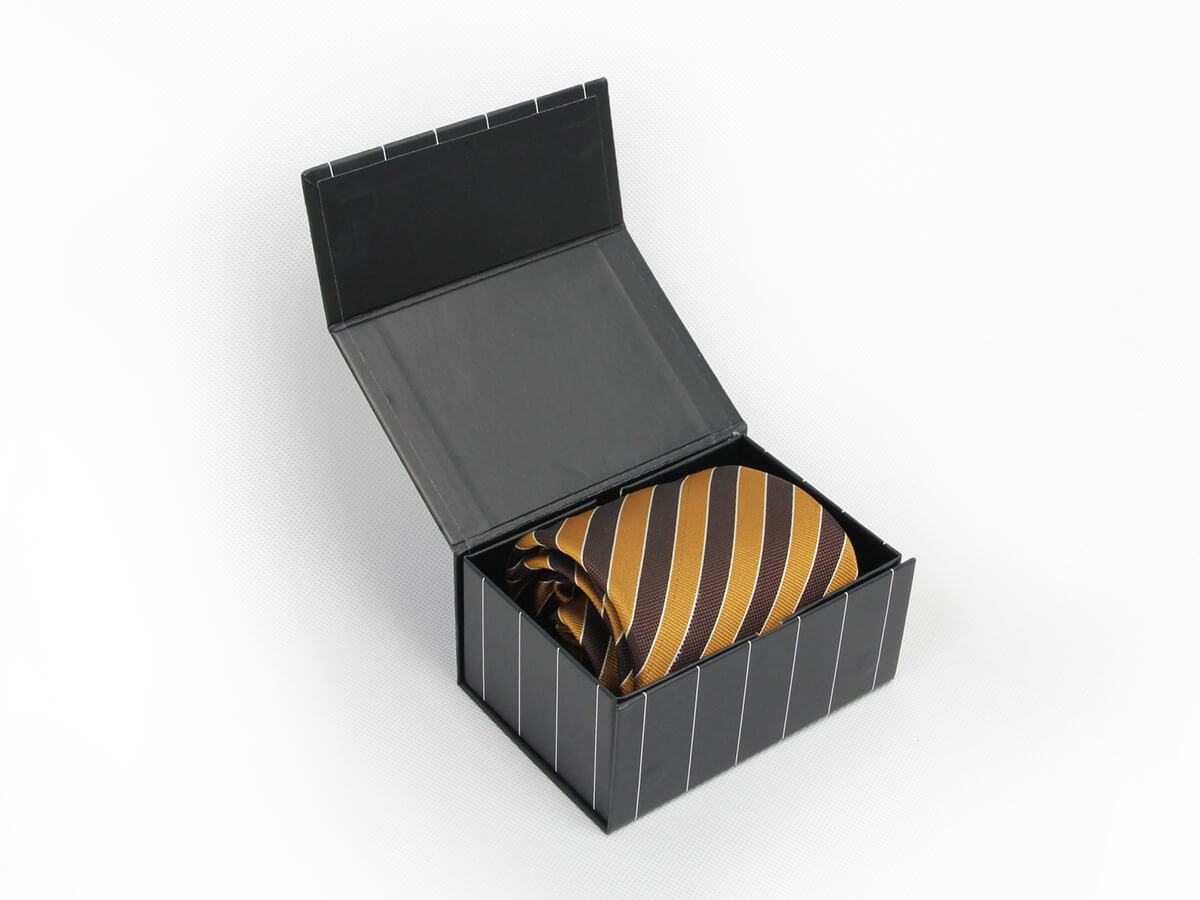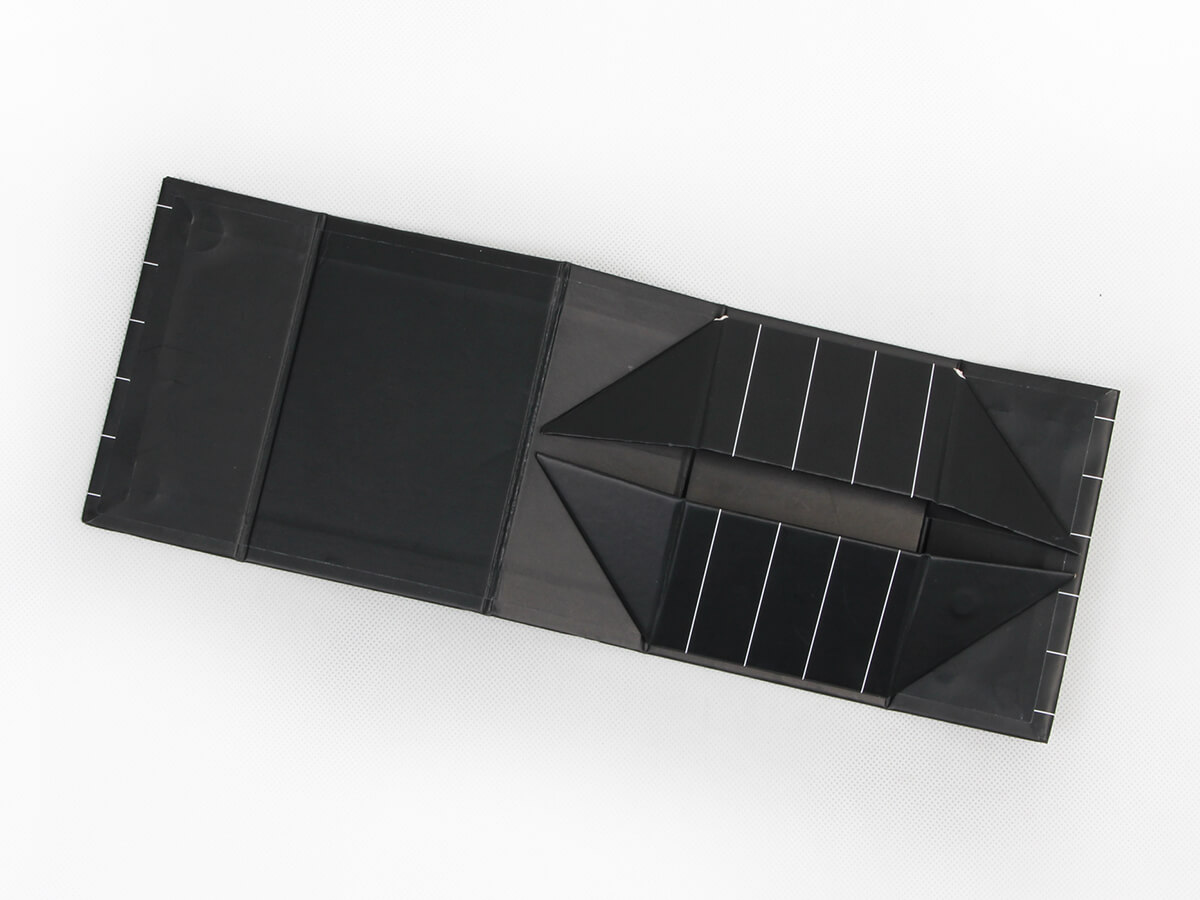 Magnetic Closure Boxes
Choose for Necktie boxes with magnetic closures, providing a seamless and elegant opening and closing experience. Magnetic closures add a touch of sophistication and enhance the perceived value of the ties.
Slide-Out Drawer Boxes
Introduce slide-out drawer boxes that allow for easy access to the ties. This design not only adds a luxurious touch but also offers an organized and visually appealing presentation.
Design and Technique
The finishing touches on your tie boxes play a vital role in enhancing their overall quality and visual appeal. Consider the following customization options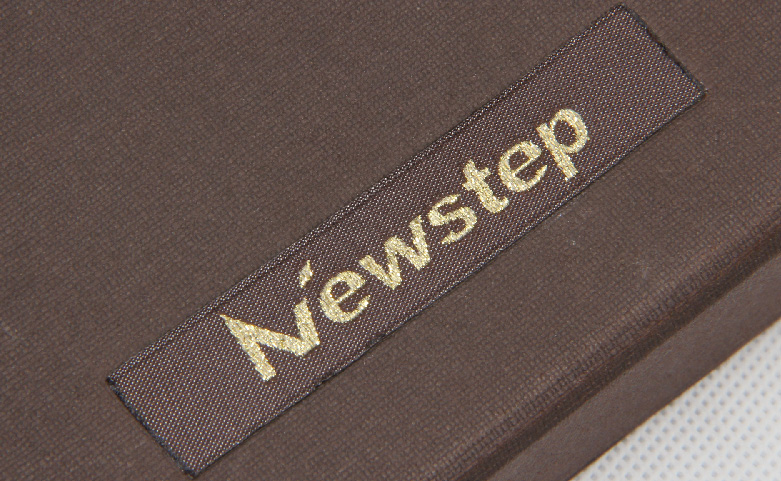 Branding Elements
Incorporate your brand logo, name, or signature patterns on the tie boxes to reinforce brand identity and create a cohesive and recognizable packaging design.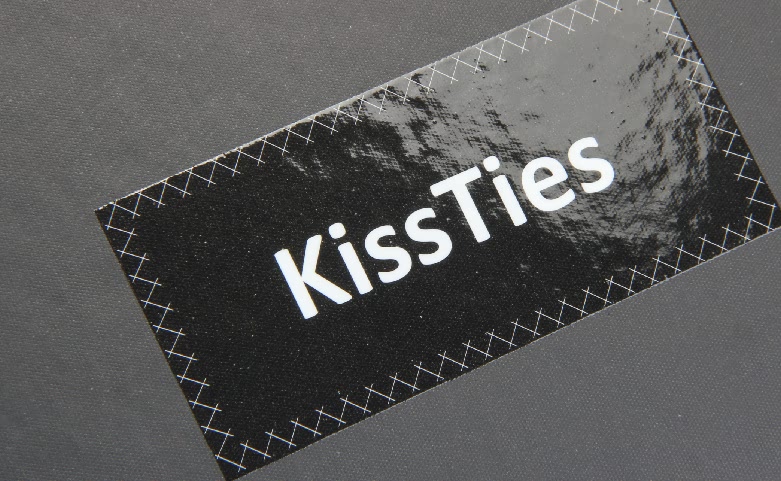 Hot Stamping and Embossing
Utilize foil stamping or embossing techniques to highlight key details or add a luxurious touch to the tie boxes. These finishes create a visually striking effect and elevate the perceived quality.
Ribbon or Fabric Ties
Enhance the presentation of your tie boxes by incorporating ribbon or fabric ties. These additions not only secure the box but also add an element of sophistication and elegance.
Improving the quality of your tie boxes is an essential step in showcasing the elegance and sophistication of your ties. By carefully selecting materials, enhancing the structural design, and adding finishing touches, you can create tie boxes that leave a lasting impression and elevate the perceived value of your ties. Embrace excellence in packaging and set your ties apart with packaging that matches their superior quality.