Silk scarves are not just accessories; they are exquisite works of art that deserve packaging that reflects their beauty and luxury. Customizing the packaging for high-end silk scarves is essential to create a captivating unboxing experience and leave a lasting impression on customers.
In this article, we will explore various custom solutions for silk scarf boxes, including material selection, structural design, and finishing touches. We delve into the world of opulent packaging and discover how to showcase the allure of high-end silk scarves.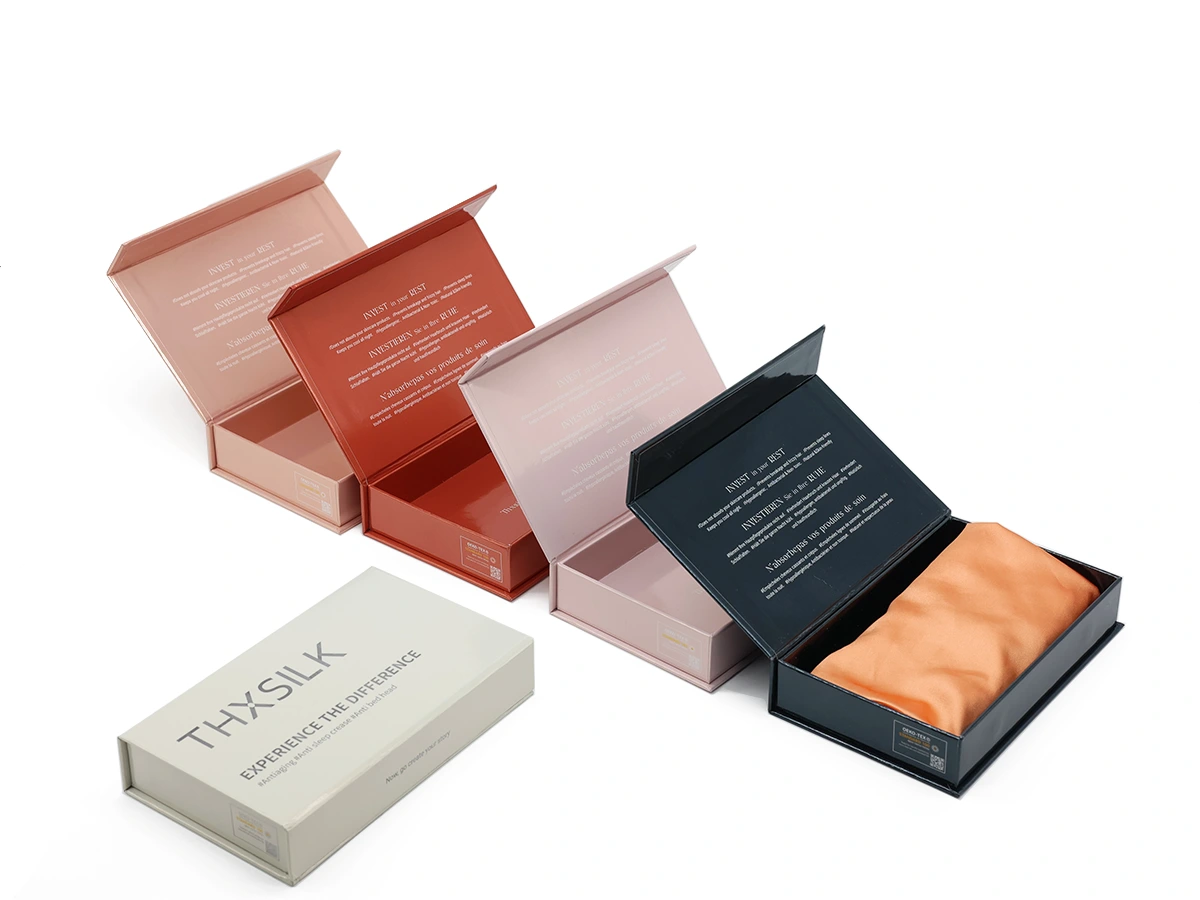 Material Selection
Choosing the right materials is crucial to create a luxurious packaging experience for silk scarves. Consider the following options.
Fancy Paper/Art Paper
Explore textured paper, such as linen or embossed papers, to add depth and sophistication. These materials can enhance the tactile experience of the box.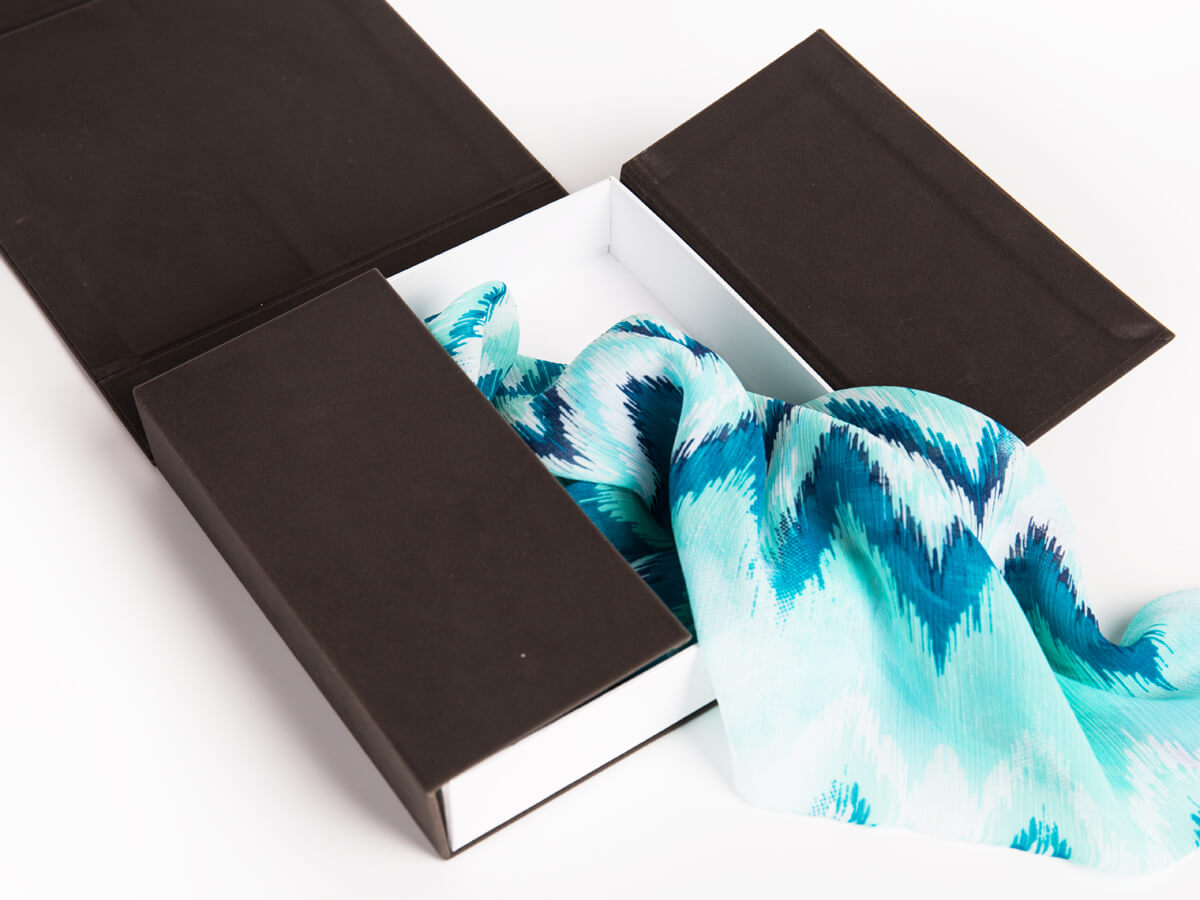 Silk and Satin Fabrics
Embrace the essence of silk scarves by incorporating silk or satin fabrics into the packaging design. These materials add a tactile element, mimicking the texture of the scarves themselves.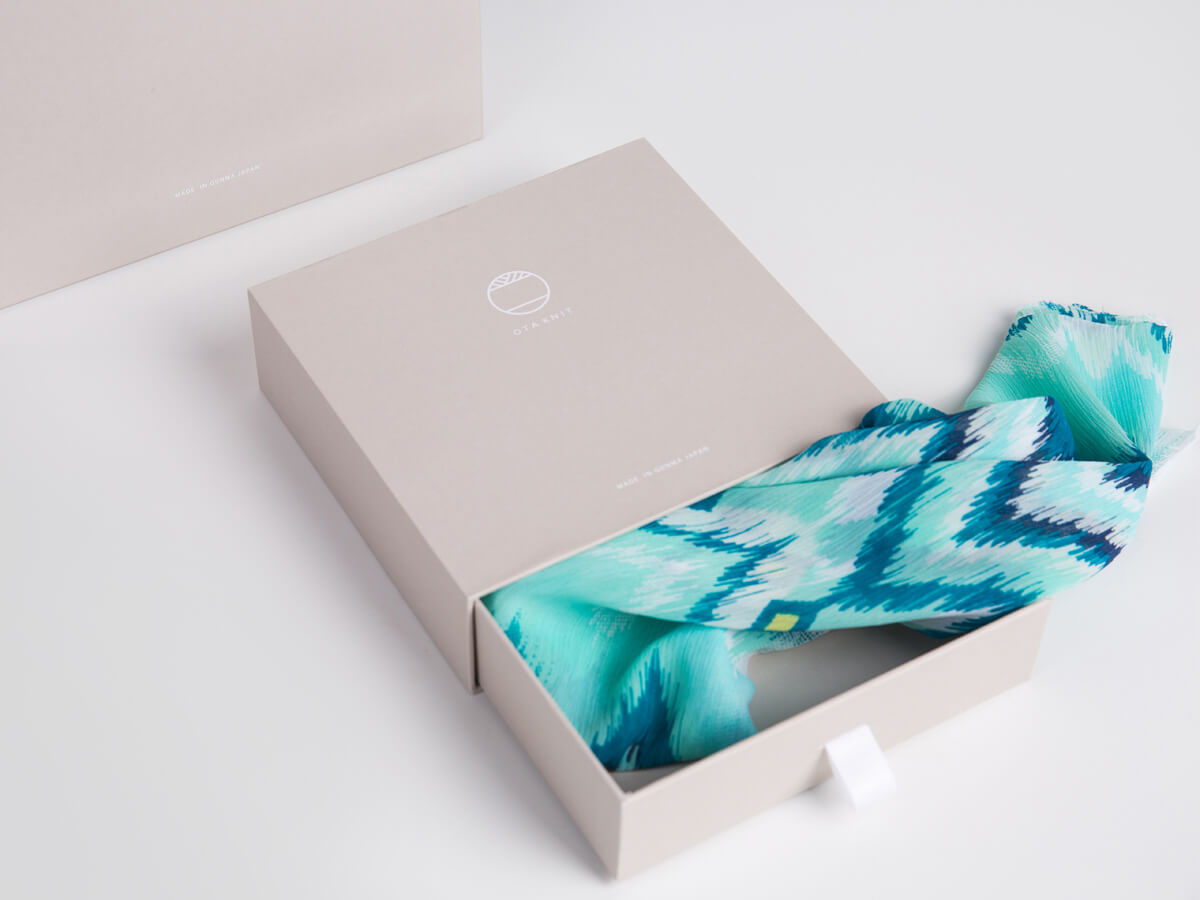 Premium Kraft Paper
Opt for high-quality cardstock with a smooth and lustrous finish. This choice not only provides sturdiness but also adds a touch of elegance to the box.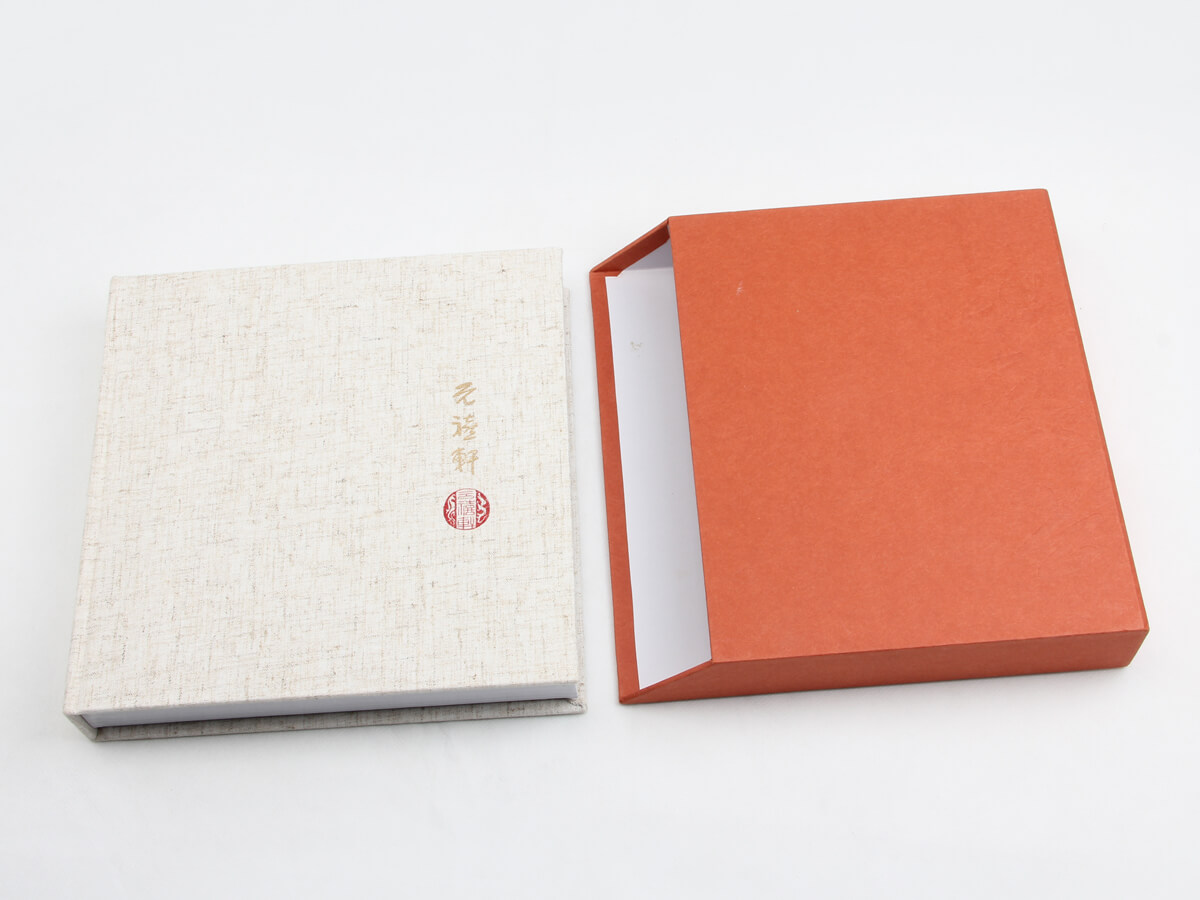 Velvet or Suede Touches
Introduce a sense of opulence by incorporating velvet or suede elements into the packaging. These materials exude luxury and create a soft and plush feel.
Structural Design
The structural design of silk scarf boxes should be both functional and visually captivating. Consider the following custom solutions.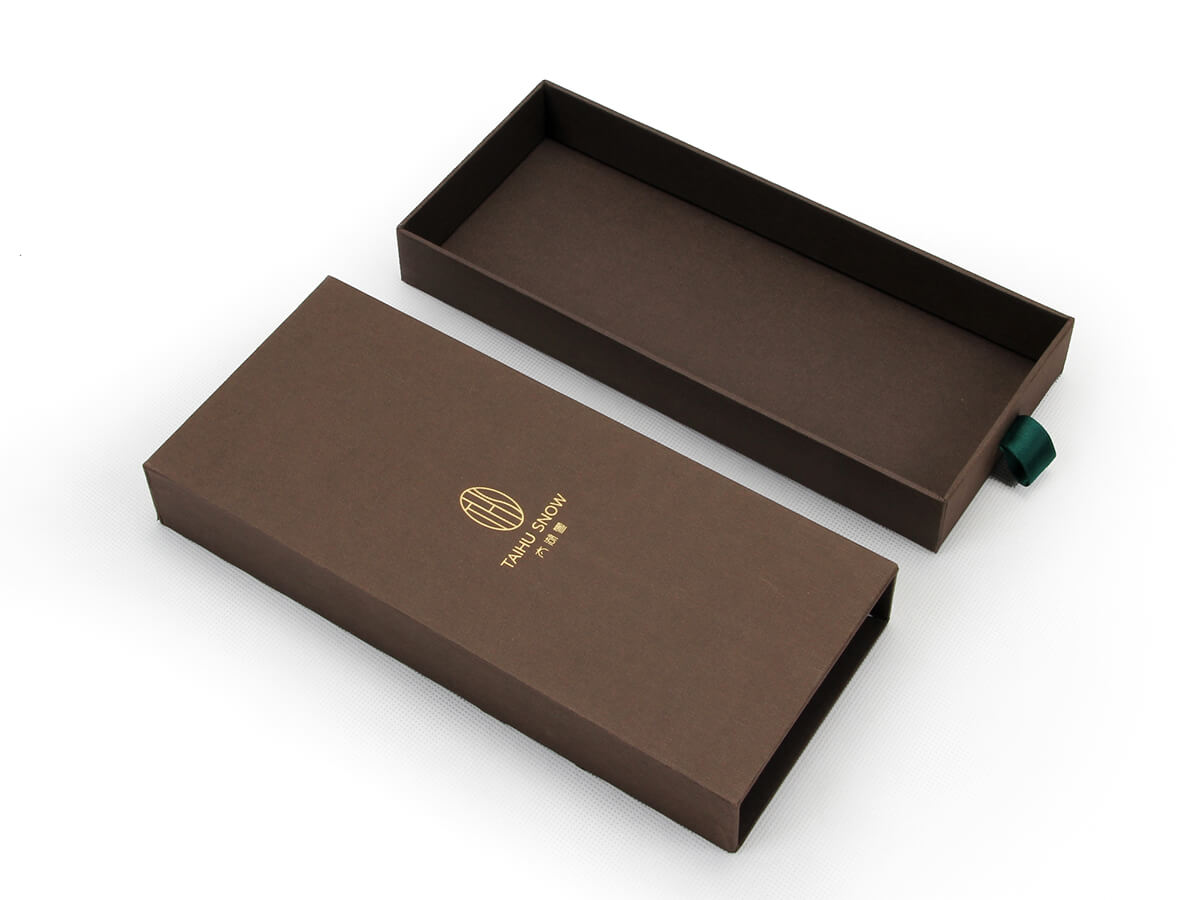 Drawer-Inspired Boxes
Craft boxes with a drawer-like design that allows the scarf to be smoothly slid out for an enchanting reveal. This design also provides an opportunity to add compartments for additional accessories or care instructions.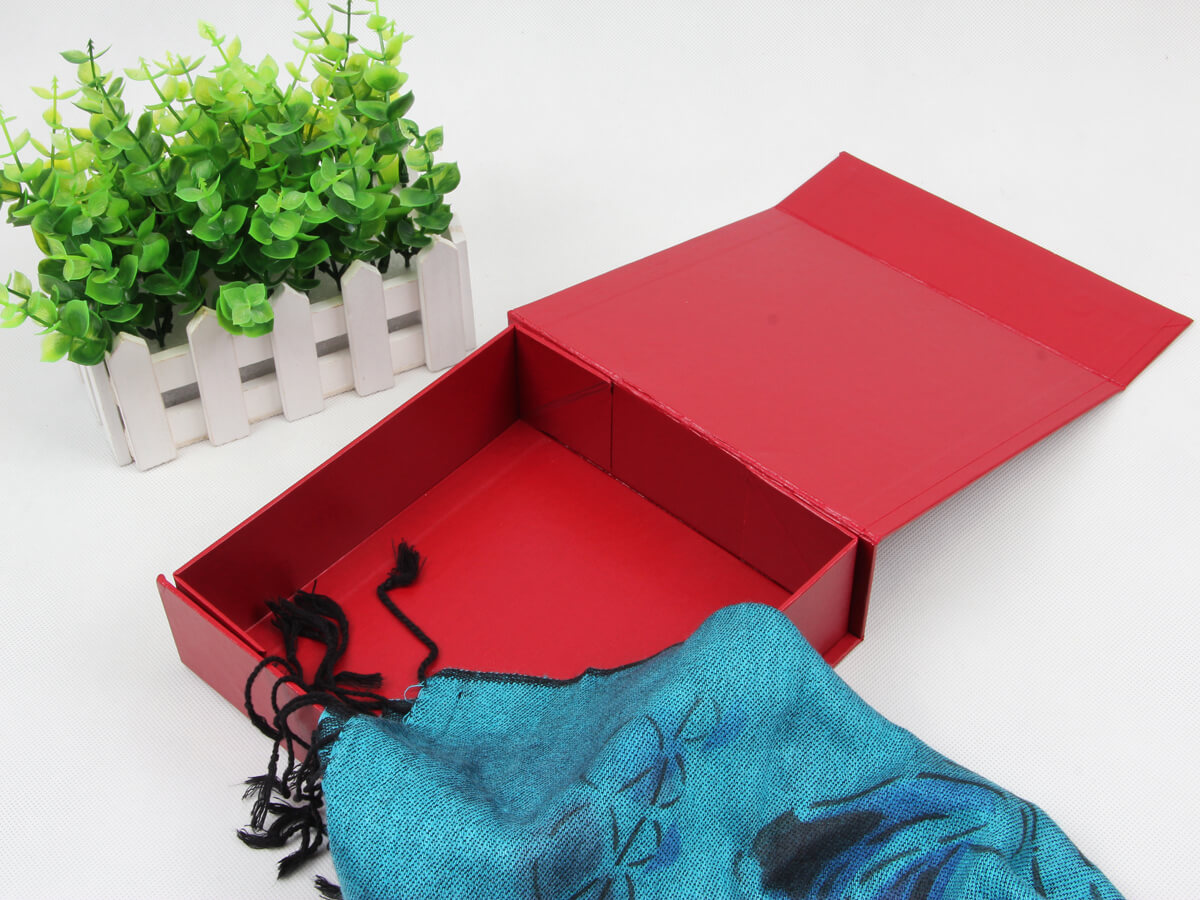 Folding Boxes with Magnetic Closures
Opt for folding boxes with magnetized closures, providing an elegant and secure way to present silk scarves. This design enhances the unboxing experience and adds a touch of sophistication.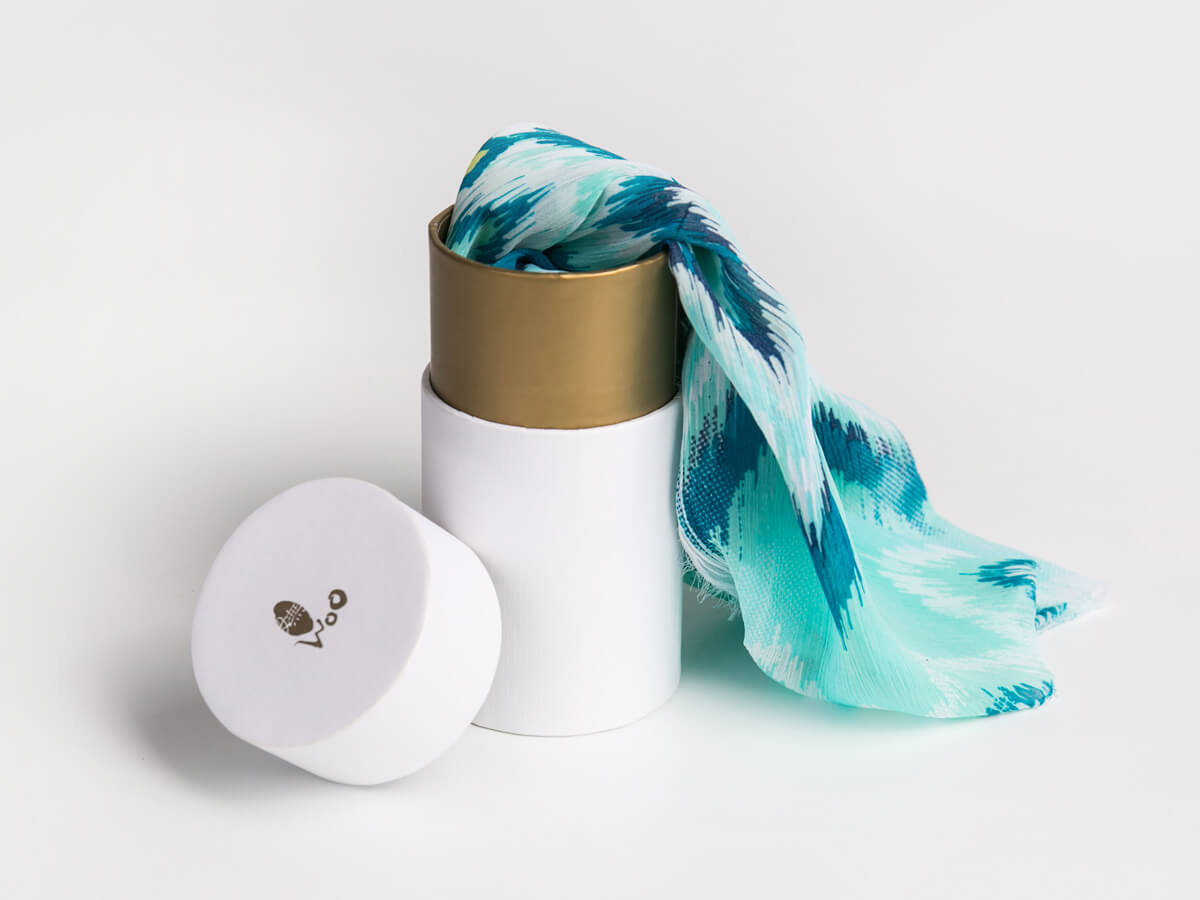 Cylinder Boxes
Embrace a unique and sleek approach by using cylindrical tubes as silk scarf packaging. These tubes can be adorned with custom labels or metallic accents, elevating the overall presentation.
Finishing Touches
Adding finishing touches to silk scarf boxes enhances their overall appeal. Consider the following customization options.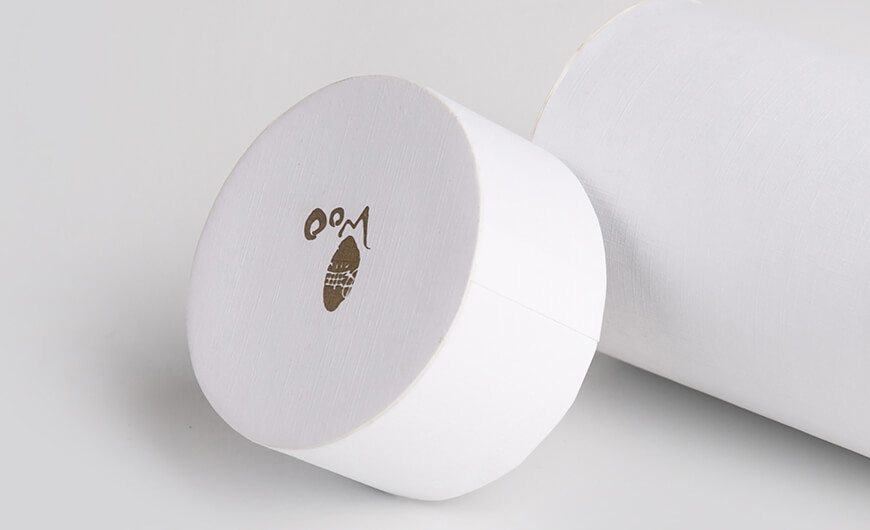 Hot Stamping and Embossing
Apply foil stamping or embossing techniques to highlight brand logos, patterns, or intricate designs. These finishes add a touch of luxury and create a visual and tactile experience.
Ribbon and Bow Accents
Incorporate satin or silk ribbons and bows to create an elegant and feminine touch. These accents not only secure the box but also enhance the luxurious presentation.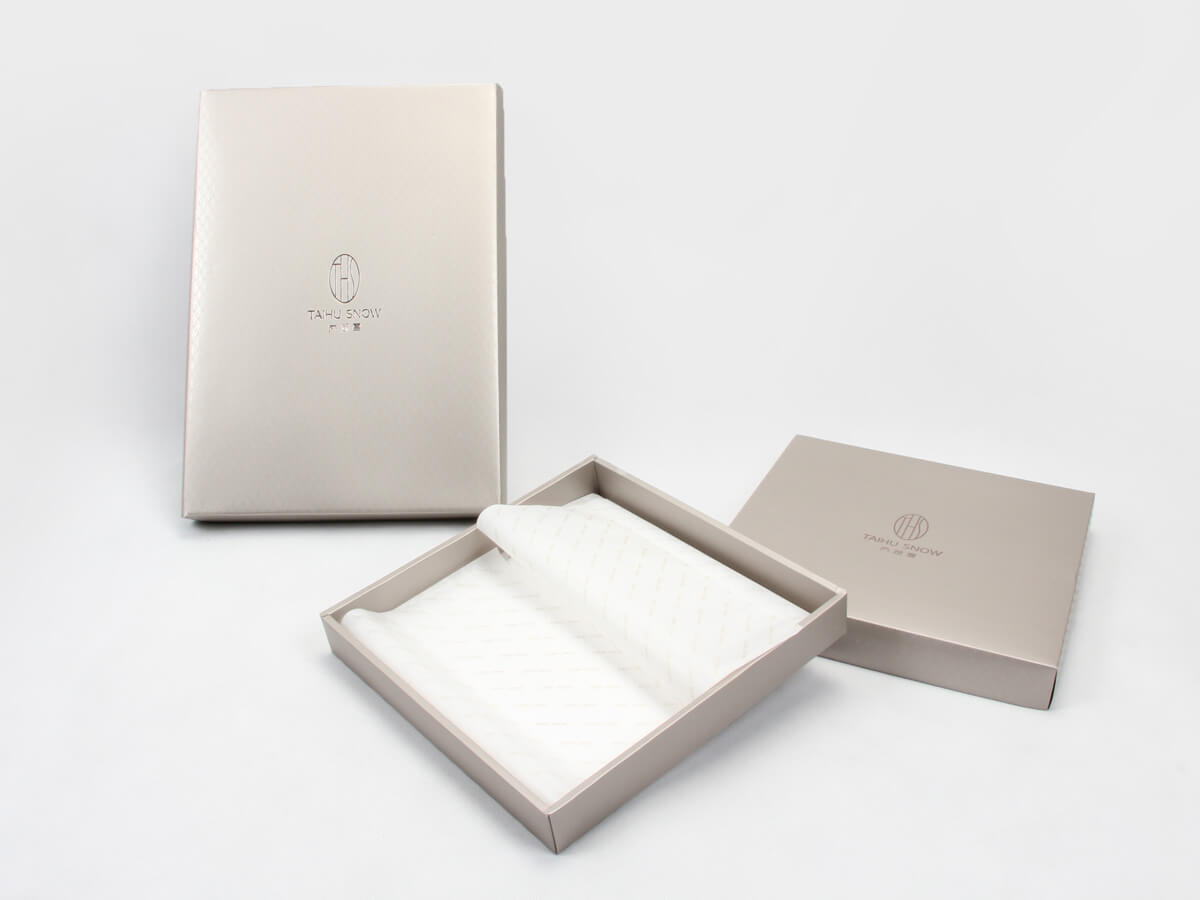 Custom Inserts and Wrapping
Create custom inserts or wrapping papers that cradle the silk scarf delicately, ensuring its protection and adding an extra layer of sophistication to the unboxing experience.
Customizing high-end silk scarf boxes involves meticulous consideration of materials, structural designs, and finishing touches. By embracing custom solutions, you can create packaging that reflects the elegance and allure of the silk scarves, leaving a lasting impression on customers and reinforcing the luxury associated with your brand.