In today's rapidly evolving world, sustainability has become an indispensable aspect of the fashion industry. Consumers are increasingly seeking eco-friendly and socially responsible choices that resonate with their values. Rattan hand-knitted straw bags stand out as a remarkable embodiment of sustainable elegance.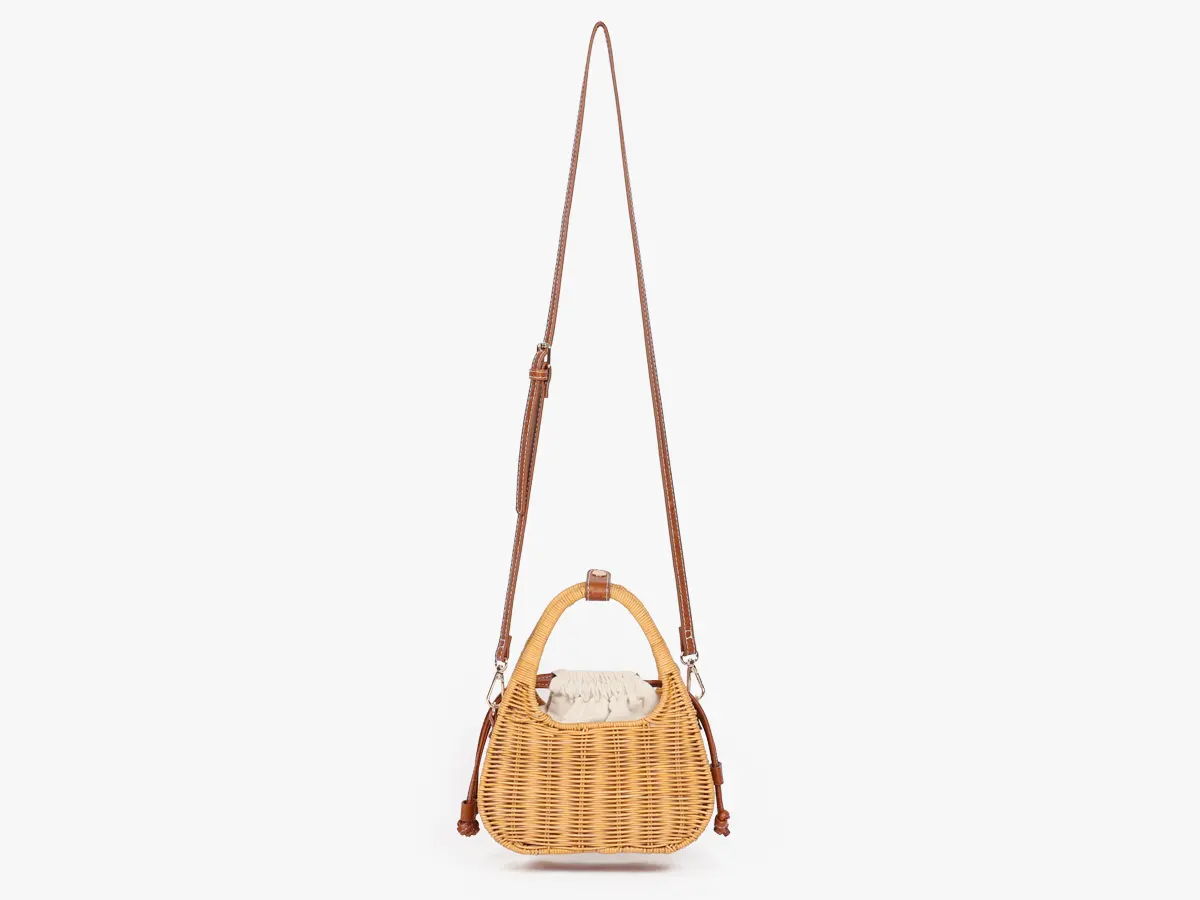 1. Harnessing Rattan as a Recycled Resource
Rattan, a climbing palm species, is renowned for its rapid growth and renewability. Hand-knitting straw bags from rattan fibers taps into this natural resource without causing significant environmental harm. Unlike synthetic materials derived from fossil fuels, rattan is biodegradable and inherently sustainable, fostering a greener approach to fashion and promoting responsible resource management.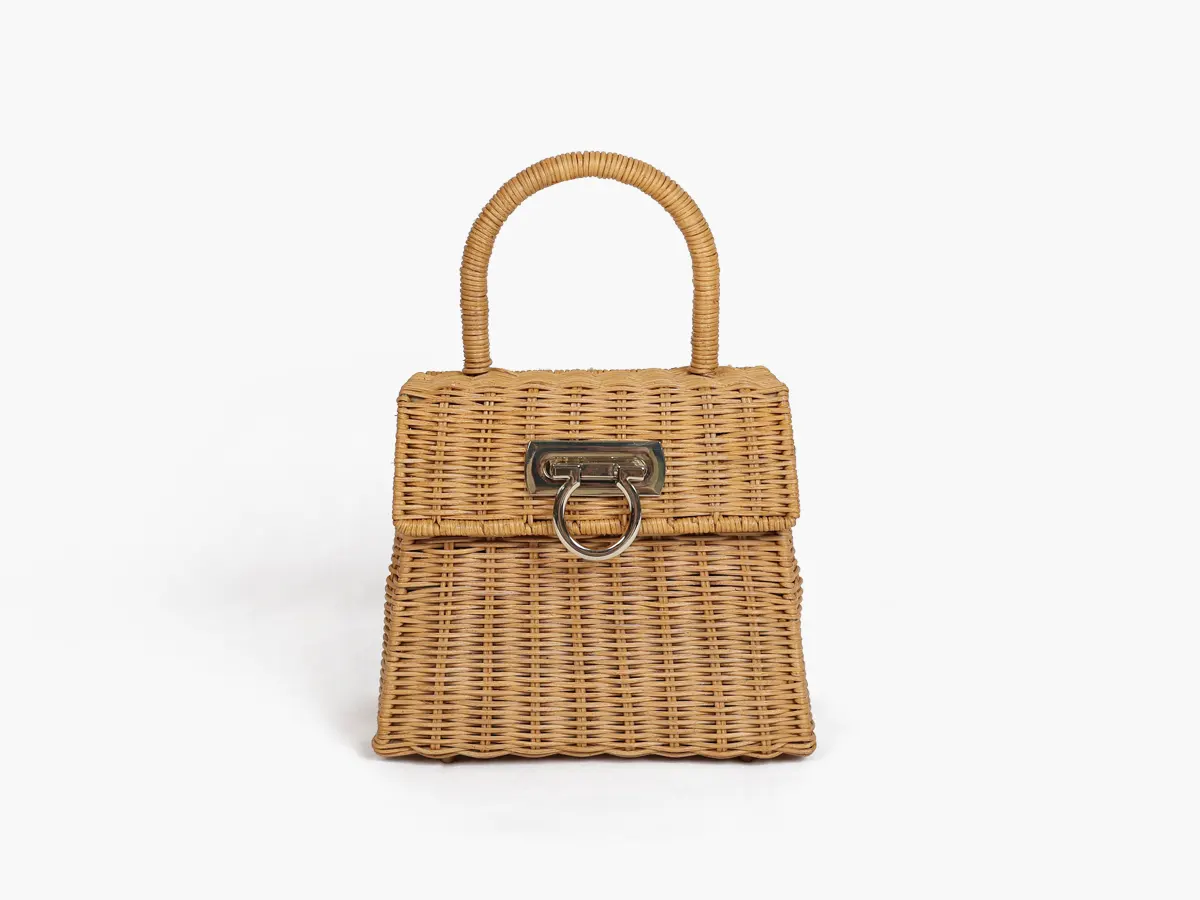 2. Hand-Knitting: Fostering Local Artisanship
The art of hand-knitting rattan straw bags represents a revival of traditional craftsmanship. Skilled artisans meticulously weave each bag, infusing it with a unique touch and a connection to its maker. By supporting hand-knitted products, consumers contribute to the preservation of age-old techniques and empower local communities that rely on such craftsmanship for their livelihoods.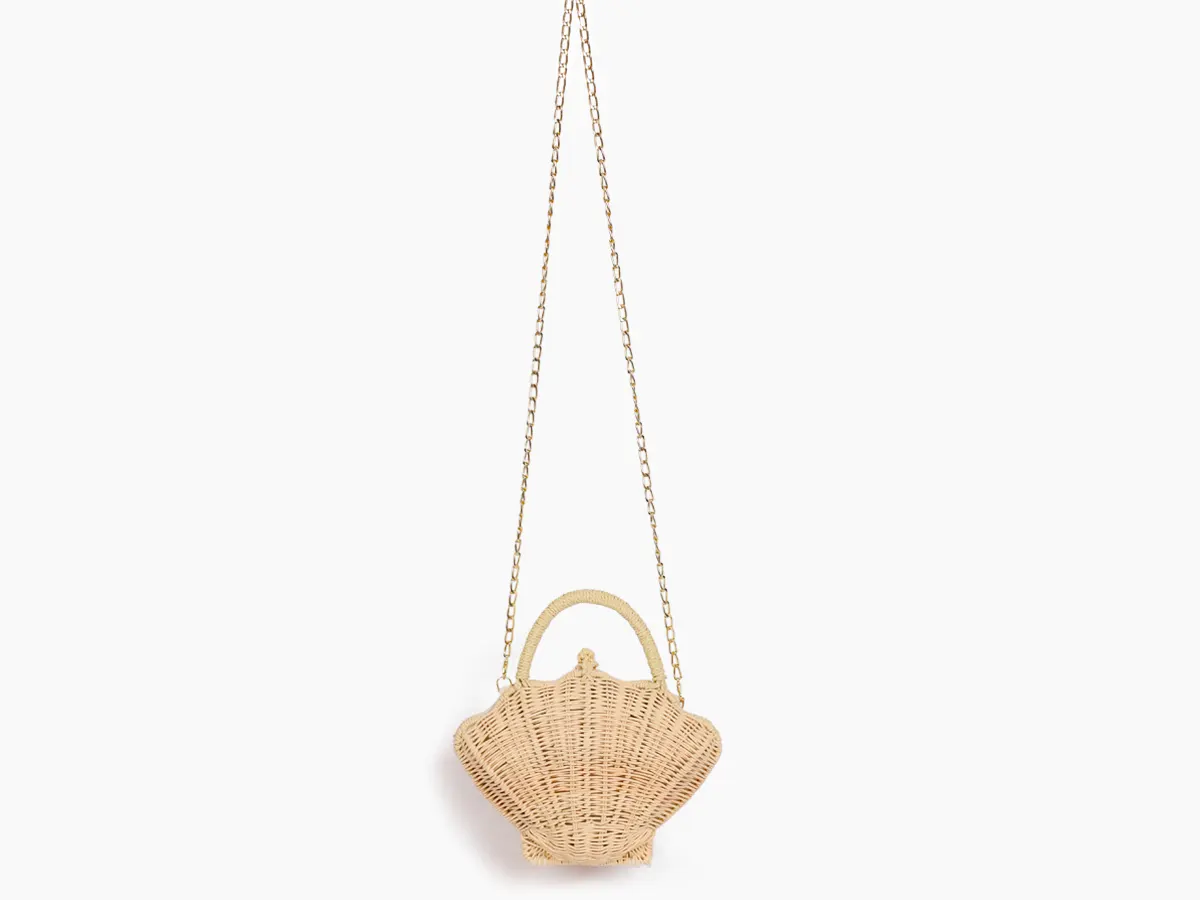 3. Tassels, Cotton, and Leather: Sustainable Handle Options
The adaptability of rattan straw bags is a testament to their versatility in sustainable fashion. Tassels made from natural fibers, such as cotton or jute, enhance the bags' aesthetic appeal without compromising eco-friendliness. Likewise, opting for cotton or ethically sourced leather handles aligns with conscious consumer values, offering both style and sustainability.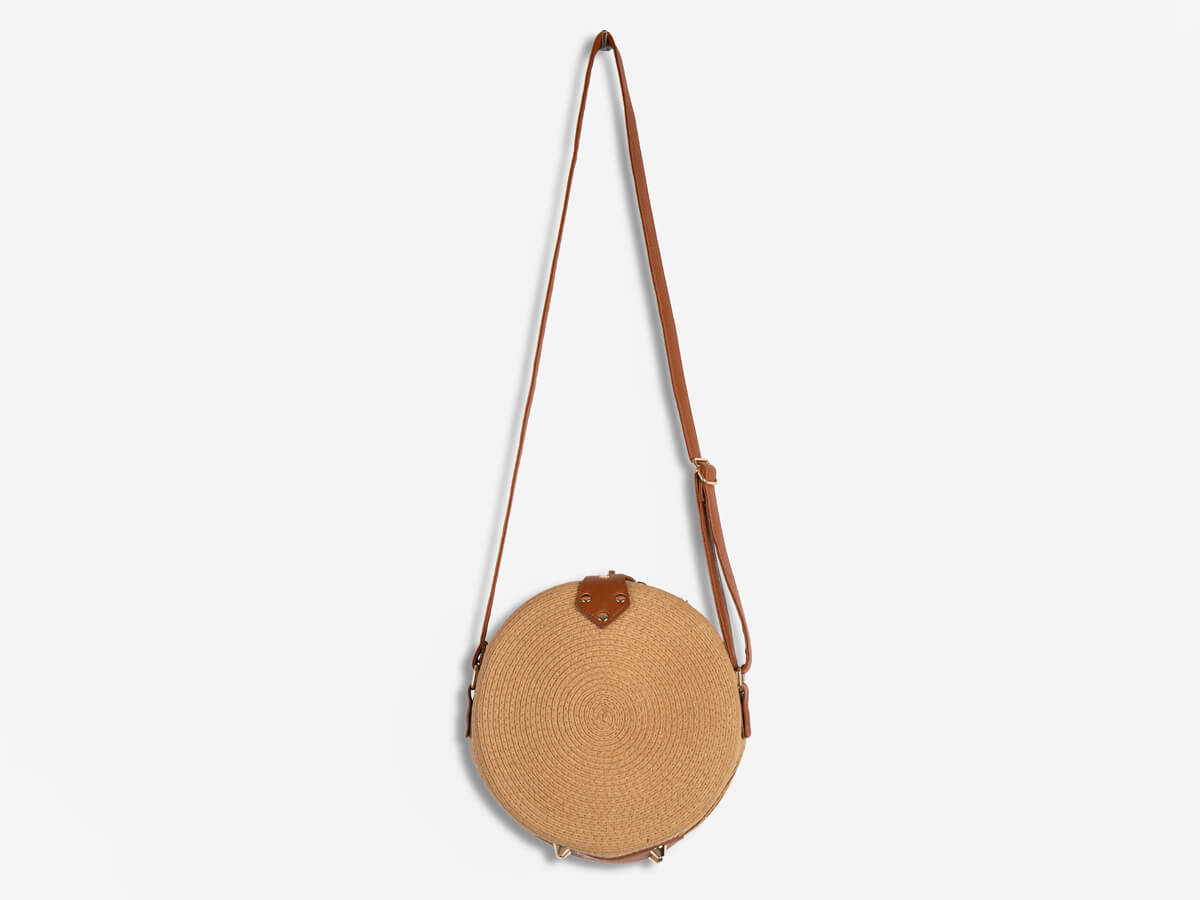 4. Durability and Timelessness
Sustainability in fashion transcends mere material choices; it also involves designing products with durability and timelessness in mind. Rattan hand-knitted straw bags exemplify this principle, as their sturdy construction ensures a long-lasting accessory. Their ability to endure various seasons and trends reduces the need for frequent replacements, thus minimizing the fashion industry's overall ecological footprint.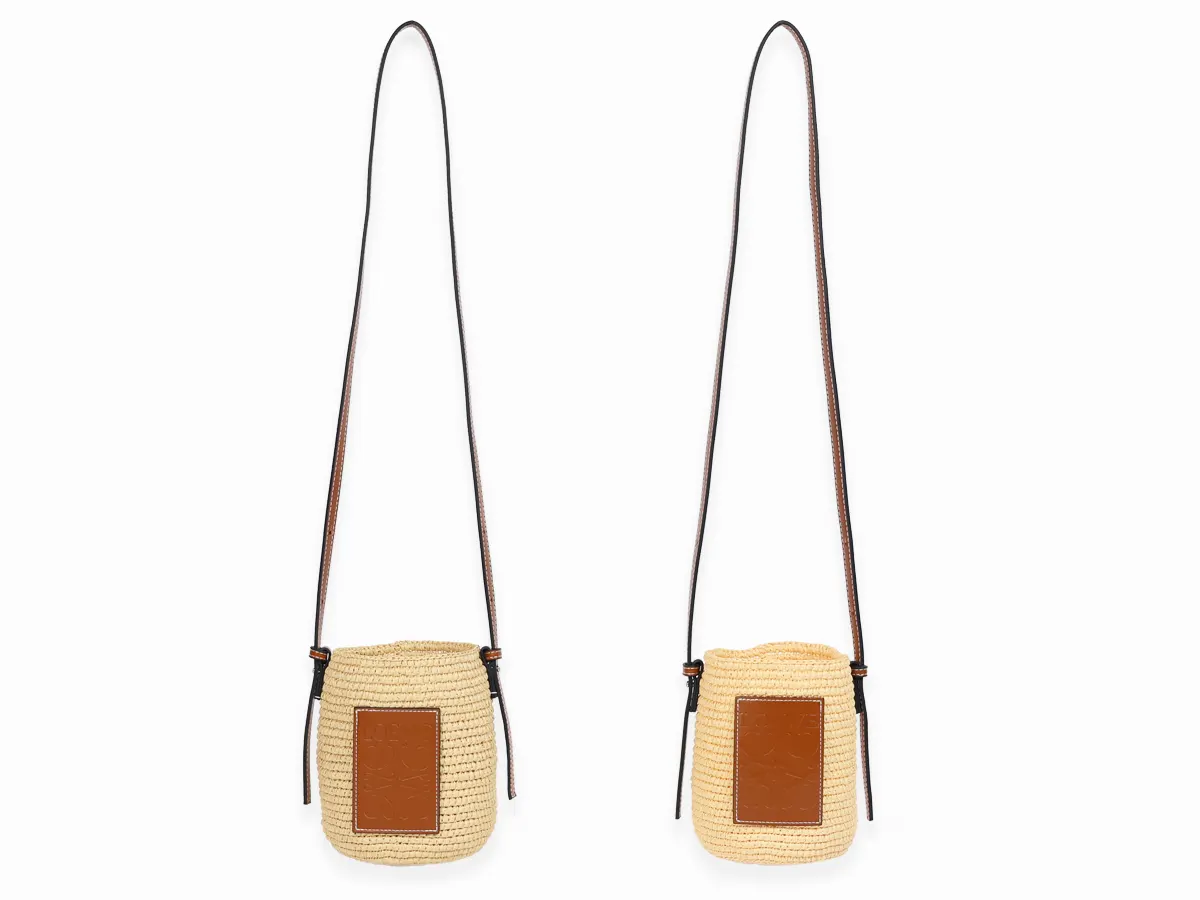 5. A Circular Fashion Economy
Rattan hand-knitted straw bags contribute to the circular fashion economy by promoting the reuse and recycling of materials. As eco-friendly and biodegradable products, these bags can return to the earth and nourish it once their lifecycle is complete. This commitment to circularity sets a positive example for other fashion brands, inspiring the adoption of sustainable practices throughout the industry.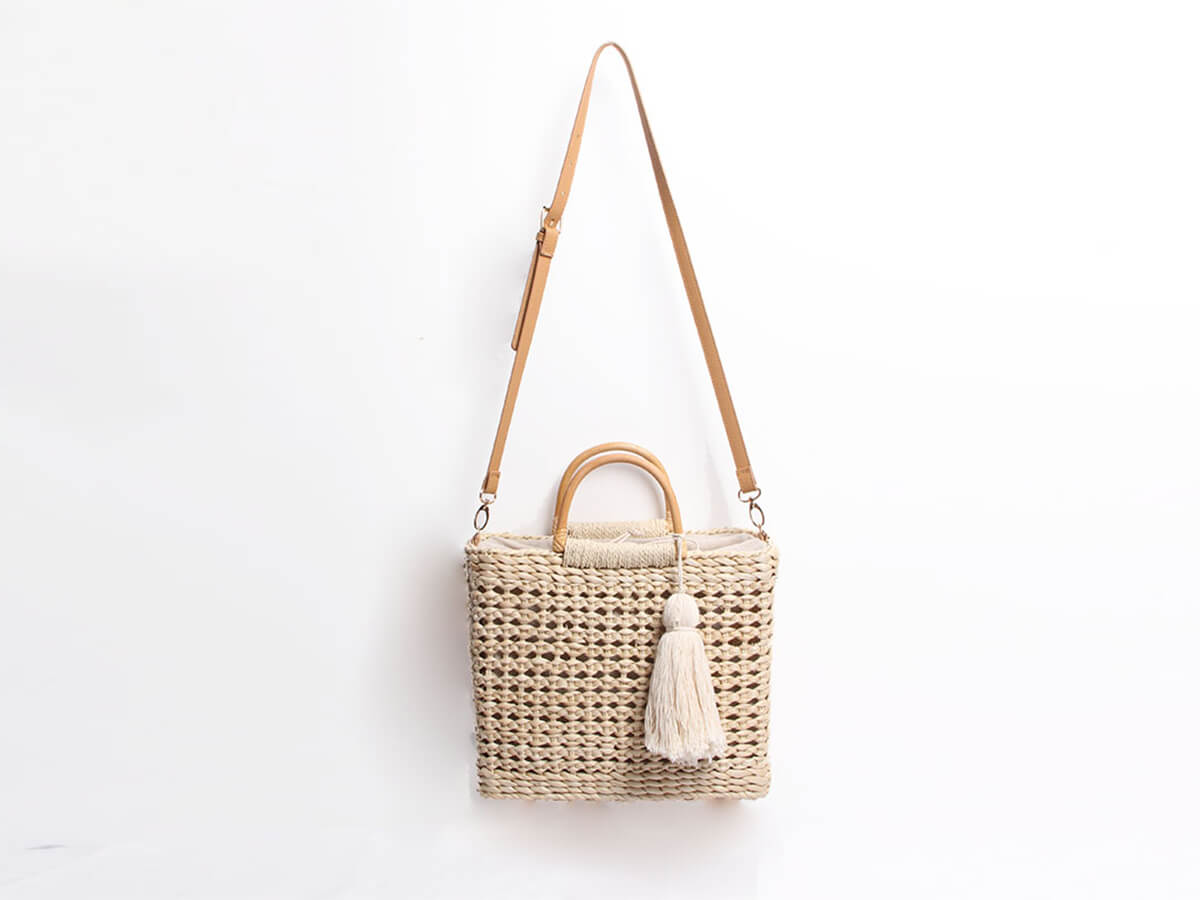 6. Versatility in Style: Shoulder or Hand Carry
The practicality of rattan hand-knitted straw bags extends to their design versatility. With the option of cotton or leather carry handles, these bags can be comfortably worn on the shoulder or carried in hand, catering to individual preferences and needs. This adaptability maximizes their utility and ensures they remain cherished fashion staples for years to come.
Rattan hand-knitted straw bags represent the epitome of sustainable elegance in the fashion world. By harnessing the Recycled resource of rattan, supporting local artisans, and incorporating eco-friendly handle options like tassels made from natural fibers and ethically sourced leather, these bags seamlessly combine style and sustainability. Their durability, timeless appeal, and versatility in carry styles further underscore their status as eco-conscious fashion choices. As we continue to embrace sustainable fashion, rattan straw bags stand as a shining example of how style and environmental responsibility can intertwine harmoniously, paving the way for a greener and more ethical future in the world of fashion.