With the rise of green food idea , food brands have paved the way for bold, creative and unique  packaging designs. With this in mind, we have assembled some very creative green food packaging designs to inspire you. And make you to customize own food packaging boxes for your products.
Breakfast packaging
This vivid food packaging box design is reminiscent of the bright and vibrant natural elements of summer. And helps convey the organic ingredients used in the product. The natural design clues in the packaging also have prominent features in the new products it launches.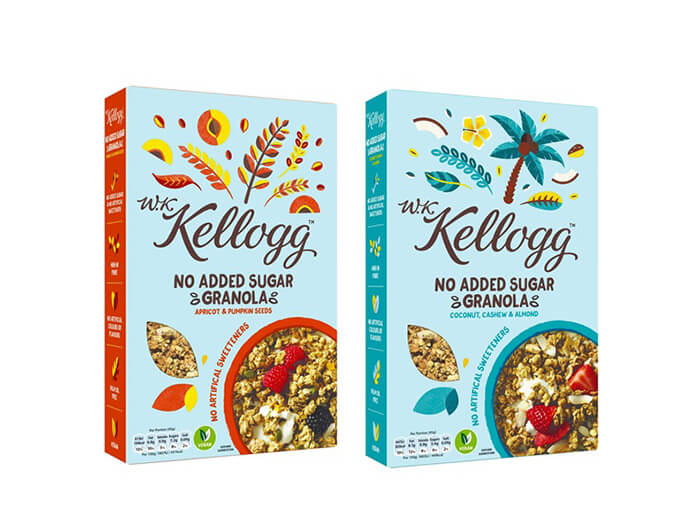 Rice packaging
We usually see when buying rice may be pack in plastic bags or woven bags. This rice packaging uses a paper packaging box. Which looks like a small house and can quickly attract customers' attention. A transparent window is design in the center of the product packaging box. And customers can see the product intuitively through the window. The packaging box uses pure white background color. Its sides and back are printed with rice patterns. It is very simple and clean. Which immediately reminds people of green, safety and pollution-free.

Dried fruits and nuts packaging
Common dried fruits and nuts on the market may be packaged in plastic bags. Do you have nuts that look similar to products? These two packaging boxes are like this. The dried apple packaging box is compose of five small boxes, and the small boxes are splice together to form a complete apple appearance. The same is true for the other pistachio packaging. Which not only looks like pistachio . Even the opening method is the same as that of pistachio.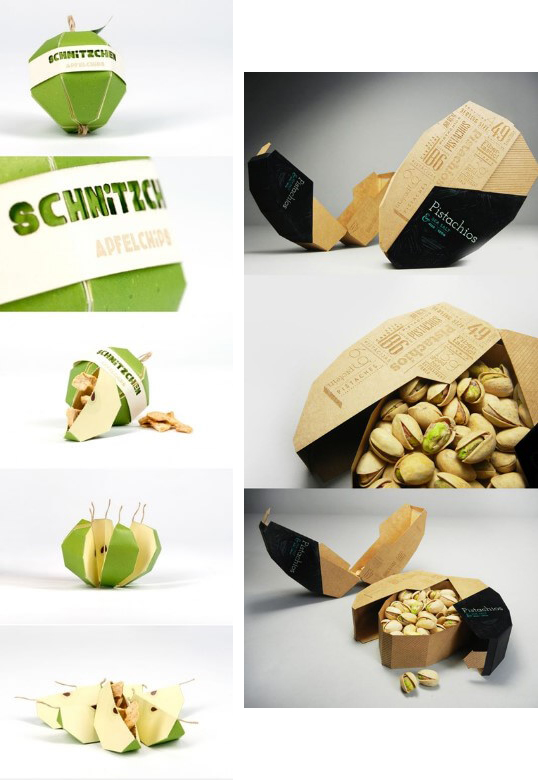 Juice box
These creative juice packaging designs are sure to burst your creativity. Printing the physical image of the juice in the packaging box is very creative on the one hand. On the other hand, customers can recognize the taste of juice through the appearance of the juice packaging box. At the same time, customers will feel that when they see the product packaging the food is very green and healthy.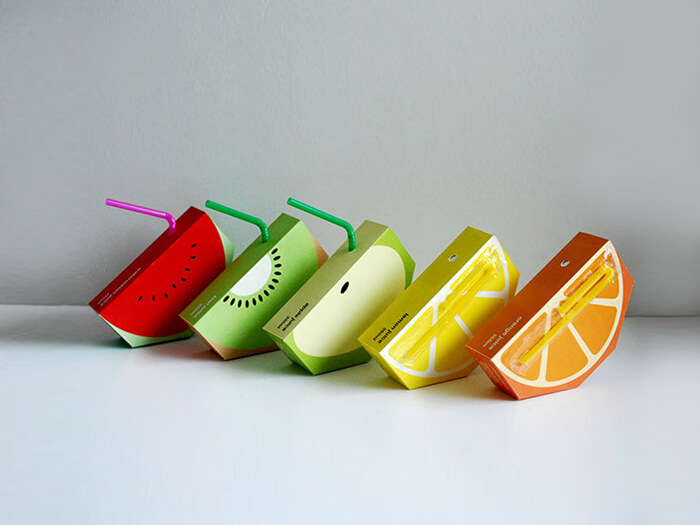 Every brand hopes that its food packaging box is very creative and unique. When customizing the packaging box, you can also cooperate with the packaging box manufacturer to ensure that your product is creative.