Luxury dress garment bags serve as both protectors and presentations of exquisite attire. As a crucial element in the world of fashion, these bags not only shield valuable garments but also project an image of opulence and style. When choosing the perfect material for such bags, various options come into play. In this article, we will explore a range of material solutions, including cotton, polyester, nylon, leather, yarn-dyed cloth, linen, and oxford cloth, each offering its unique blend of durability, aesthetics, and luxury.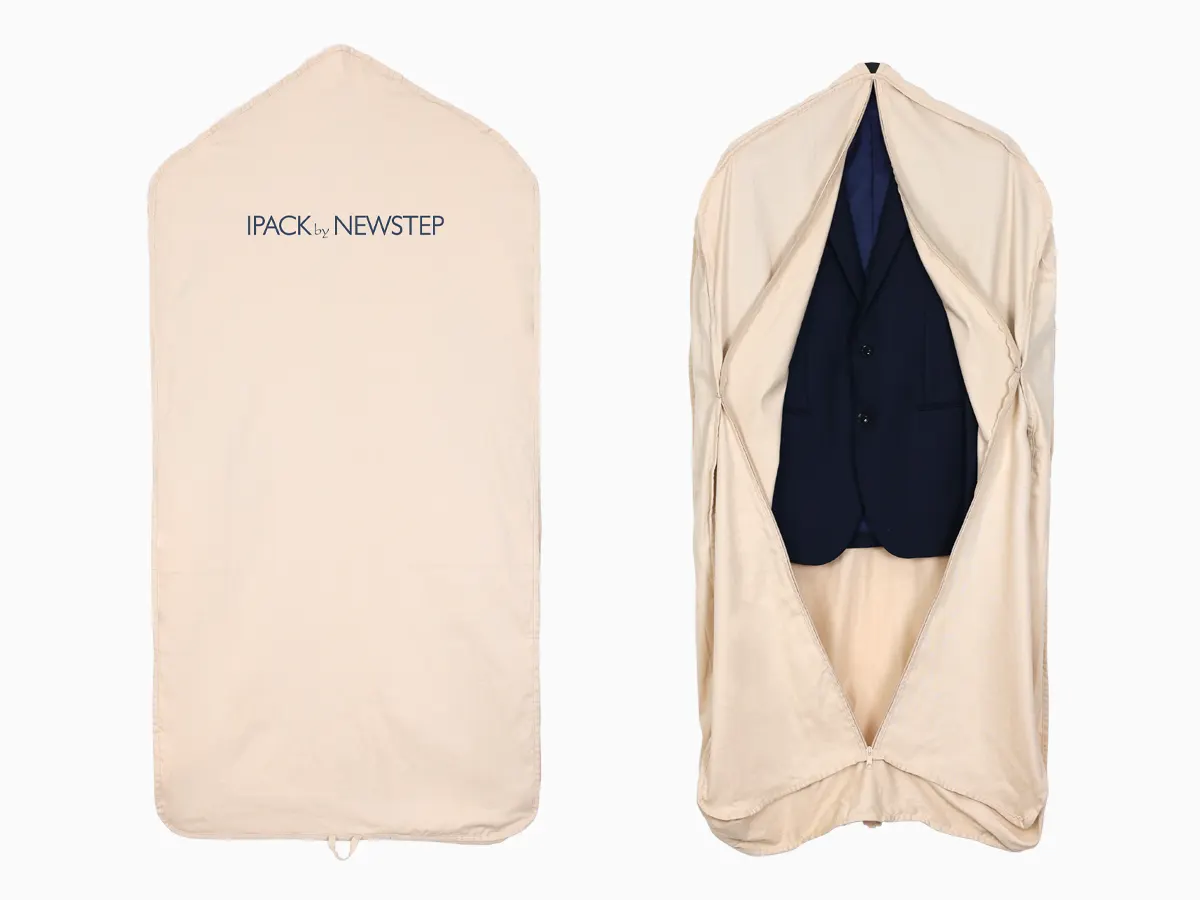 Cotton
Cotton is renowned for its softness, breathability, and versatility. Cotton garment bags are gentle on fabrics, making them ideal for protecting delicate dresses. They offer a timeless, classic look and are often used by high-end fashion brands for their understated elegance.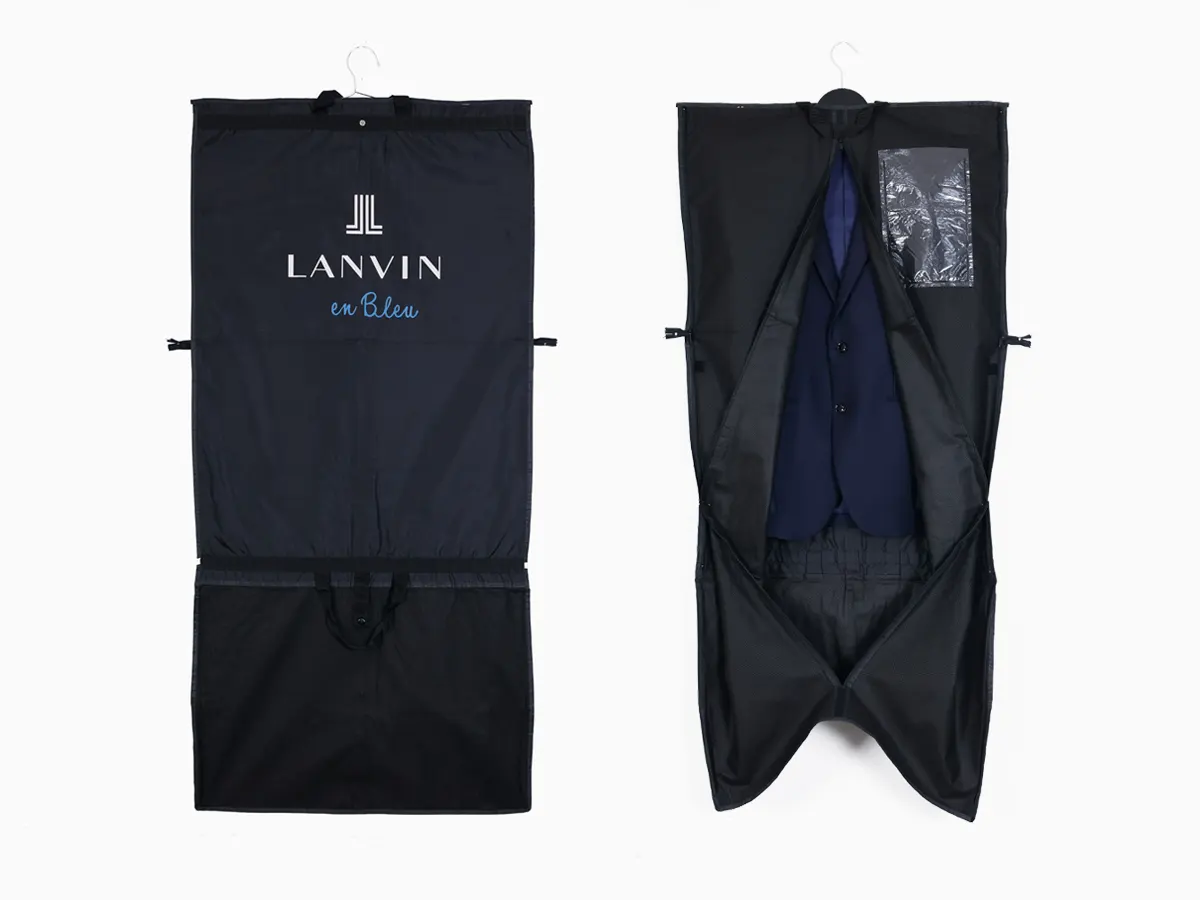 Polyester
Polyester garment bags are known for their durability and resistance to wrinkles and moisture. They provide a sleek, polished appearance and are often preferred for their ease of maintenance. The sheen of polyester lends a modern, chic look, appealing to a younger, fashion-forward audience.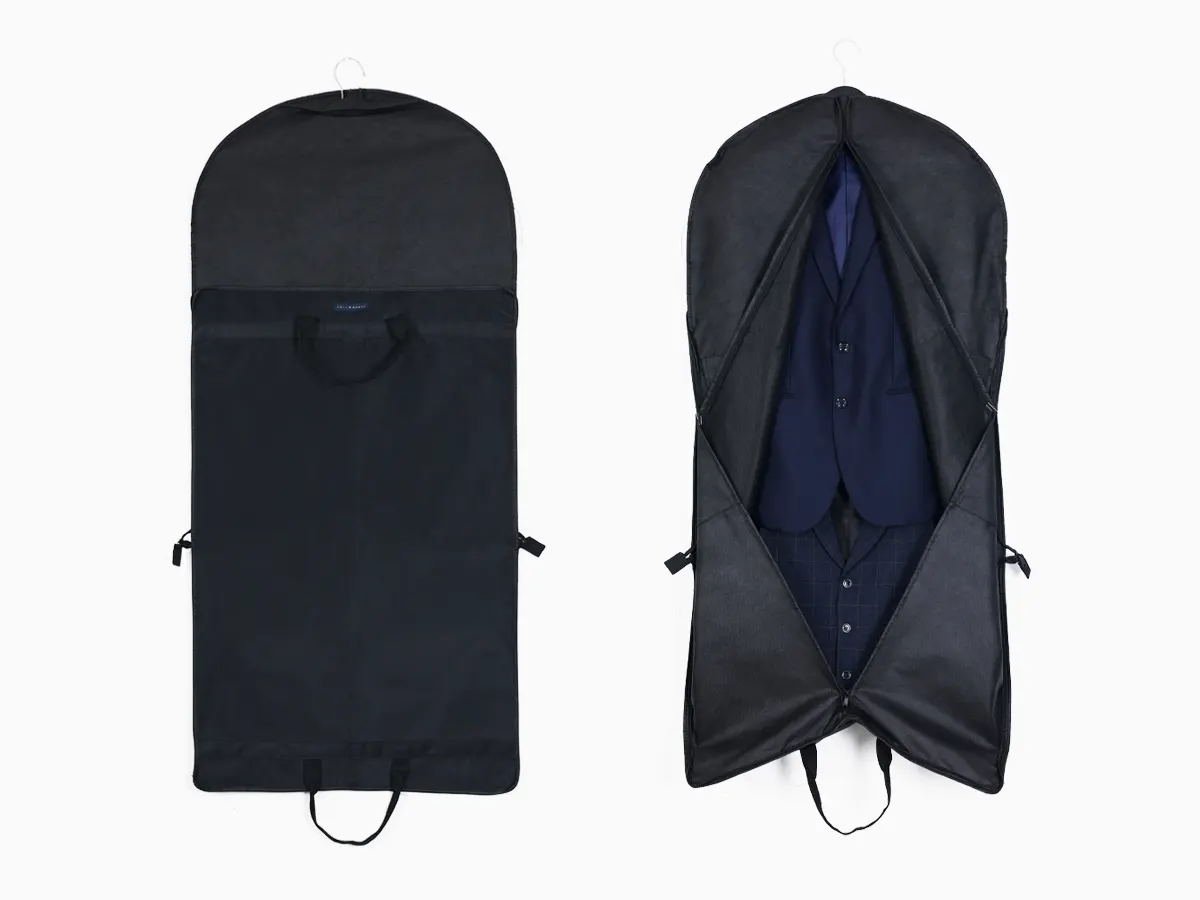 Nylon
Nylon is a lightweight and robust choice, making it excellent for garment bags meant for travel. It is resistant to water and wear, offering superior protection for garments. Luxury dress bags made of nylon exude a sense of practicality and sophistication.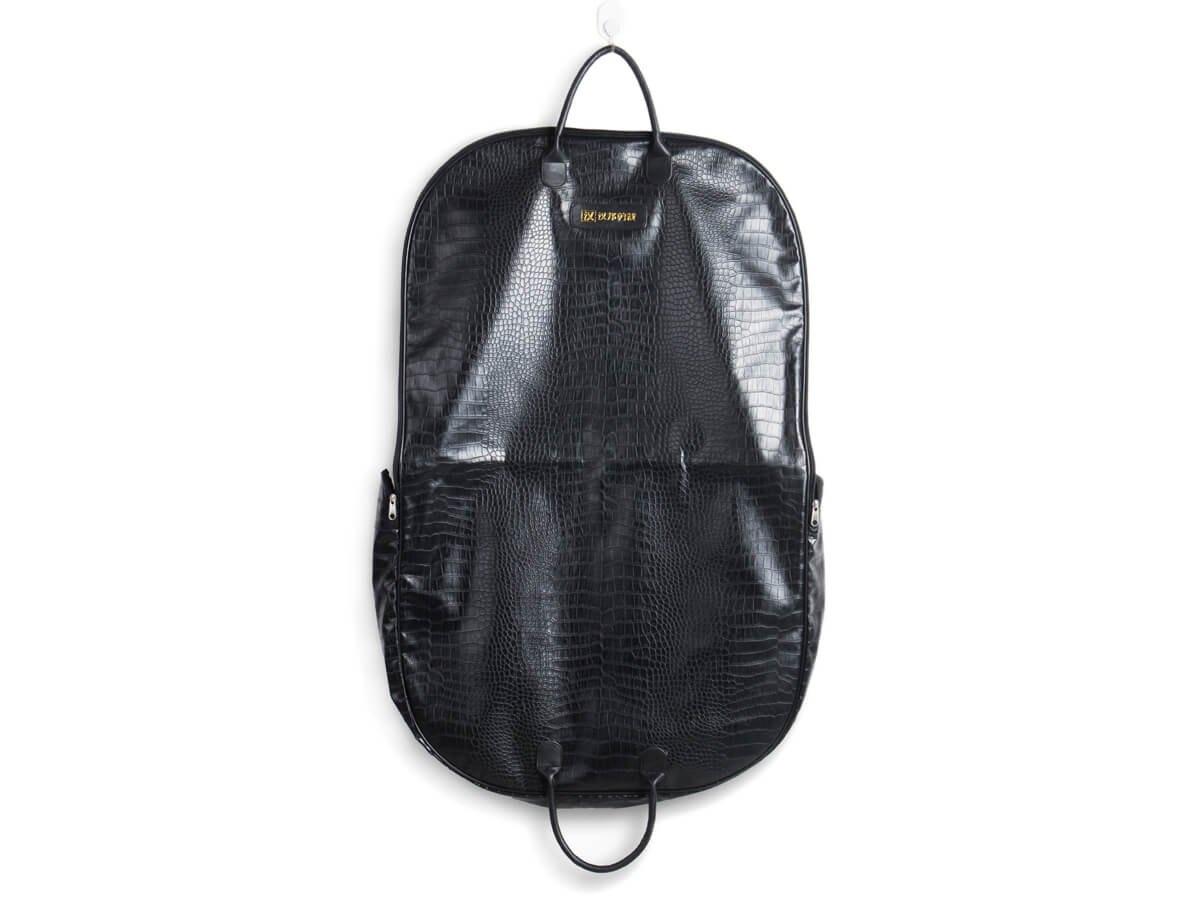 Leather
When it comes to opulence, leather garment bags are unrivaled. The luxurious texture, durability, and timeless appeal of leather make it a popular choice for high-end dress bags. Leather bags are often favored by discerning individuals and top-tier fashion houses for their exquisite appearance.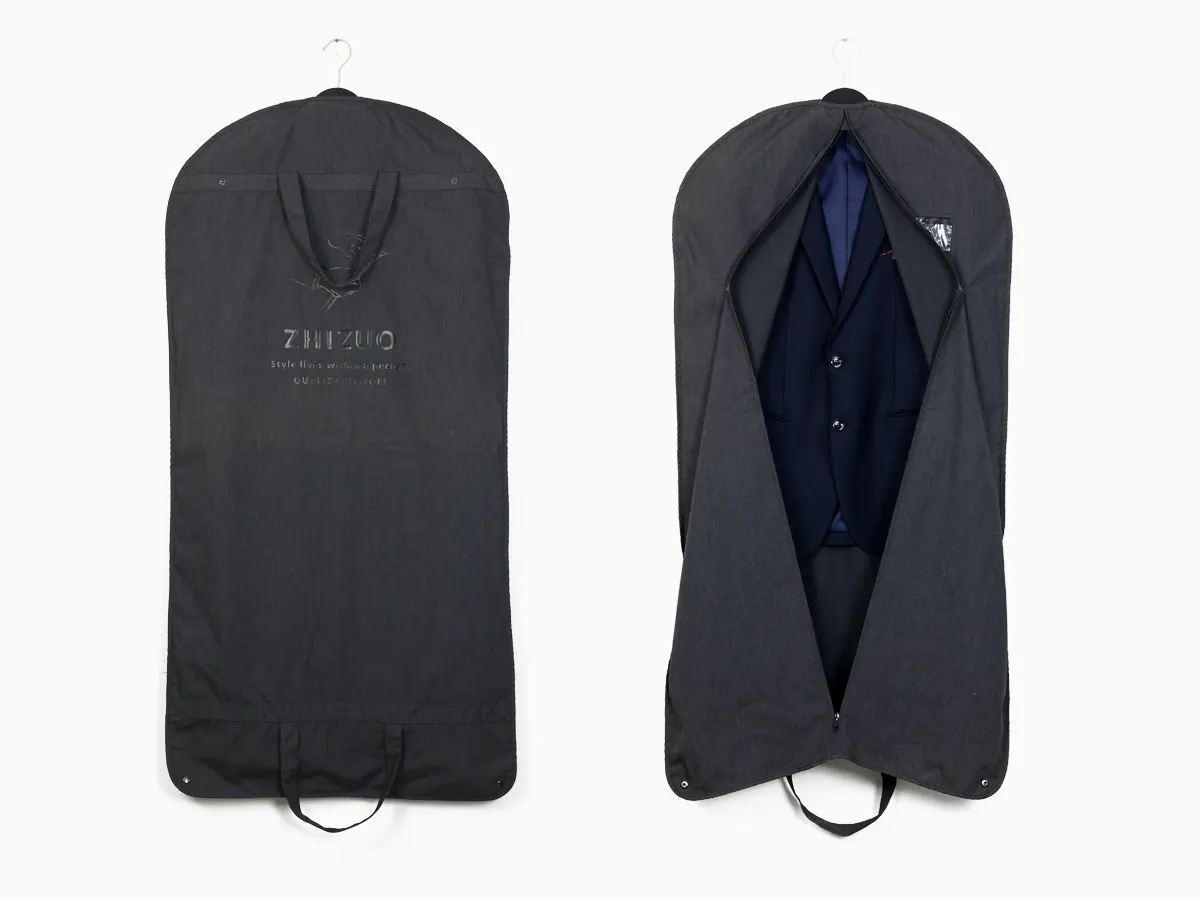 Yarn-Dyed Cloth
Yarn-dyed cloth is renowned for its rich, consistent color and durability. The texture and color depth achieved with yarn-dying techniques make it an excellent choice for luxury dress garment bags. This material exudes a sense of craftsmanship and attention to detail.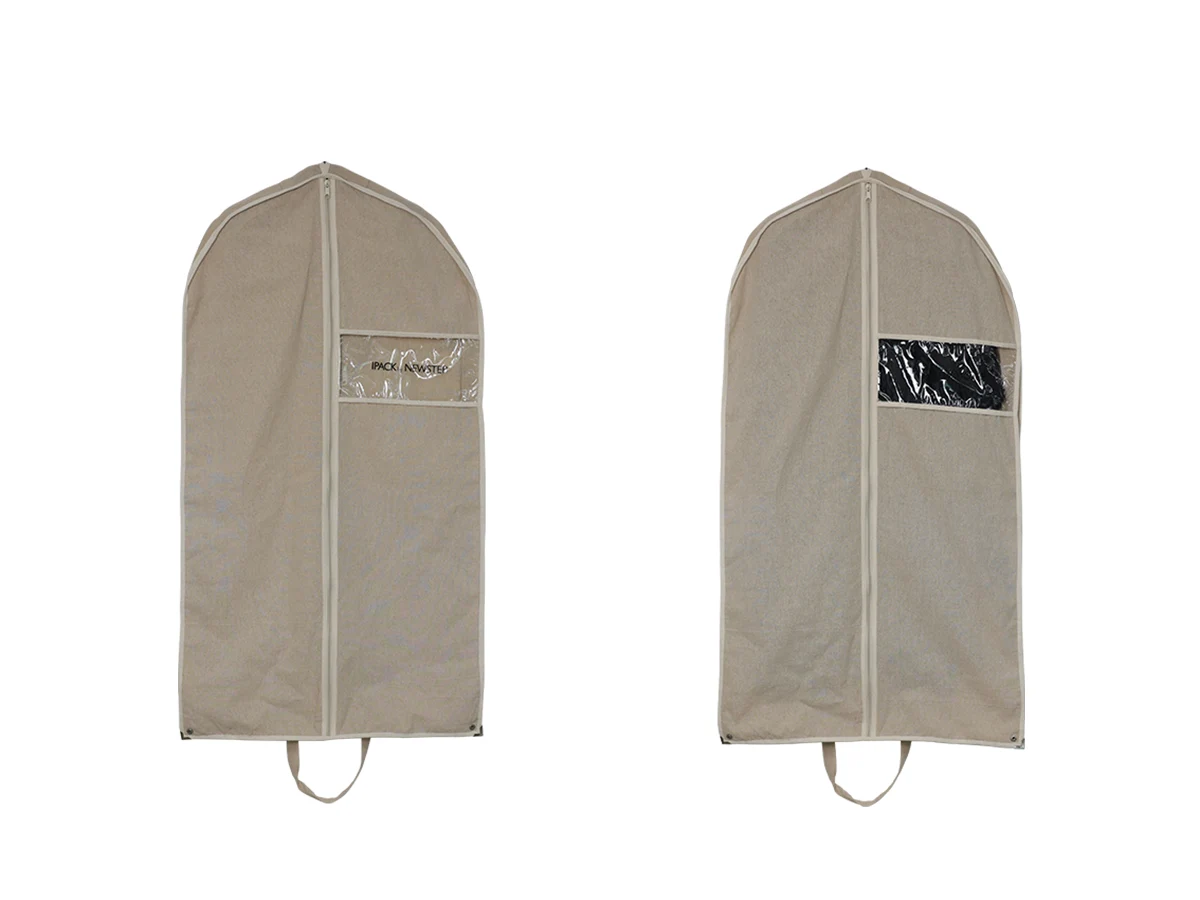 Linen
Linen garment bags are highly regarded for their breathability, natural texture, and eco-friendly qualities. Linen is known for its understated luxury and is favored by those who appreciate sustainable fashion and a timeless, relaxed look.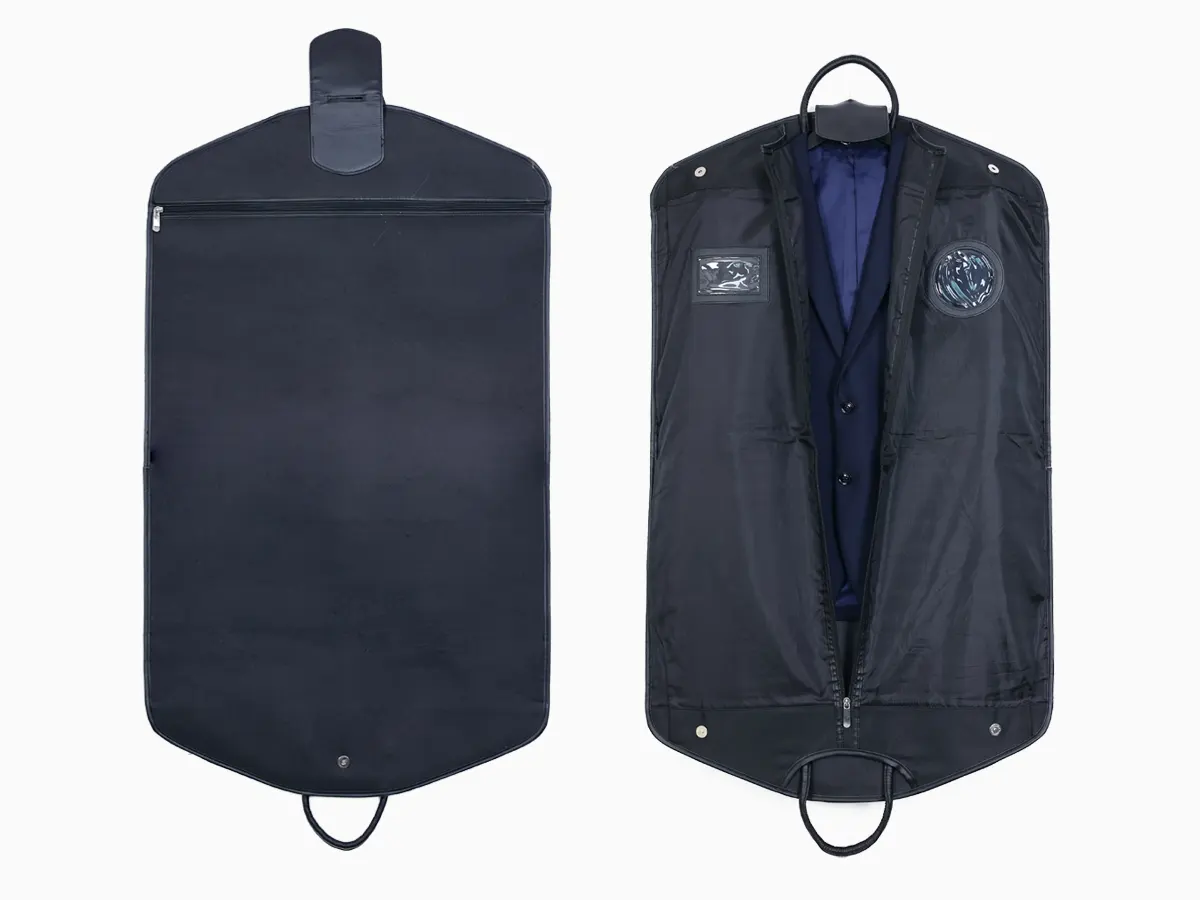 Oxford Cloth
Oxford cloth is prized for its strength and resilience. It is often used in premium dress garment bags designed to withstand the rigors of travel and long-term storage. Oxford cloth bags offer a sense of dependability and rugged sophistication.
Choosing the right material for luxury dress garment bags is a decision that reflects a brand's commitment to quality, style, and the protection of cherished attire. The choice among cotton, polyester, nylon, leather, yarn-dyed cloth, linen, and oxford cloth hinges on various factors, including the brand's identity, the target audience, and the intended use of the bags.
Ultimately, the material serves as a canvas upon which the essence of luxury is painted. Each material has its own unique character, and the selection depends on the specific balance of aesthetics and functionality that a brand wishes to convey to its customers. In the world of high fashion, the choice of garment bag material is a vital component of the overall brand image, where excellence and elegance are paramount.