RECYCLED&SUSTAINABLE PACKAGING
Biodiversity is life. Biodiversity is our life
Newstep is a sustainable packaging manufacturer that custom and production packaging boxes & bags about style, materials, printed technique and size.Our factory which specializes in packaging boxes/bags is 12000 square meters large in Kunshan, Jiangsu province, which is near Shanghai where our office is located, We has about 200 staffs.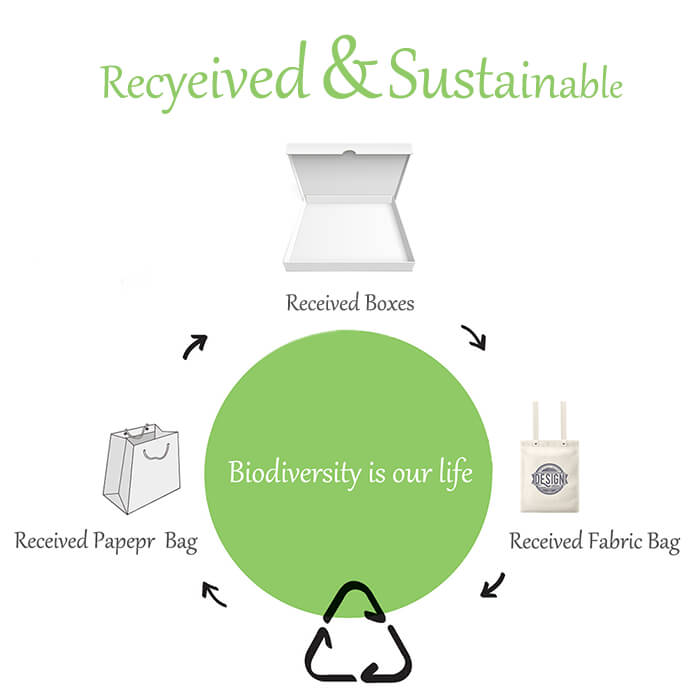 Common Responsibility of Human Being to Protect Environment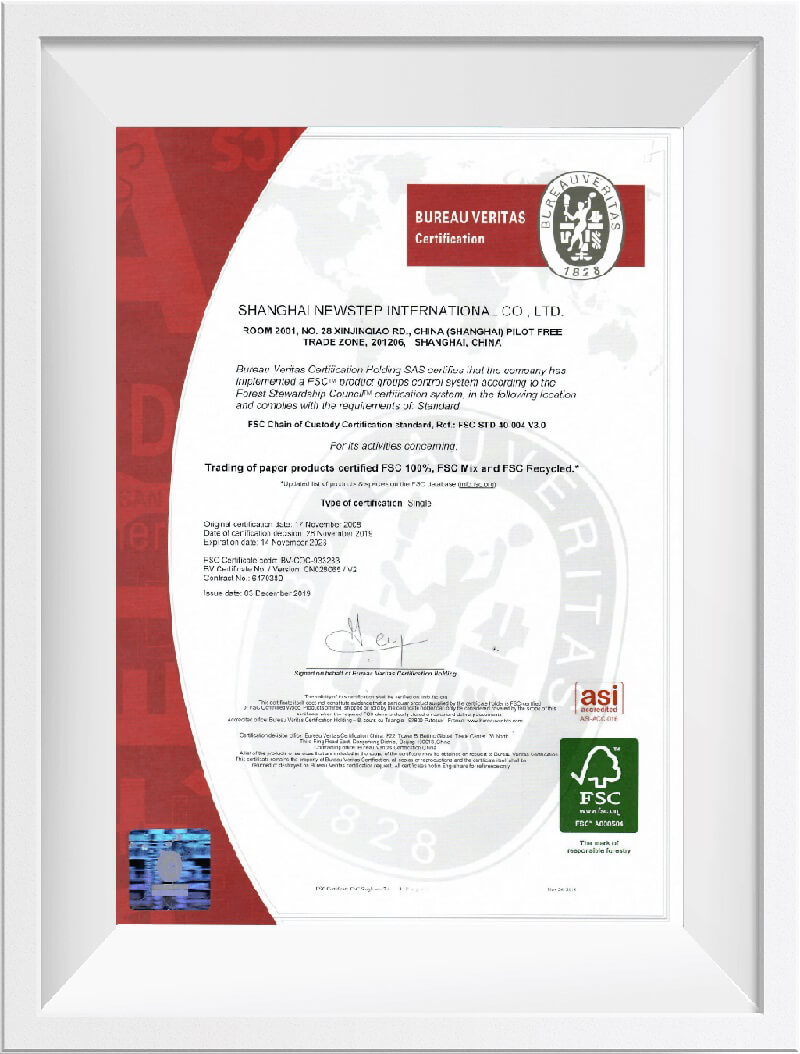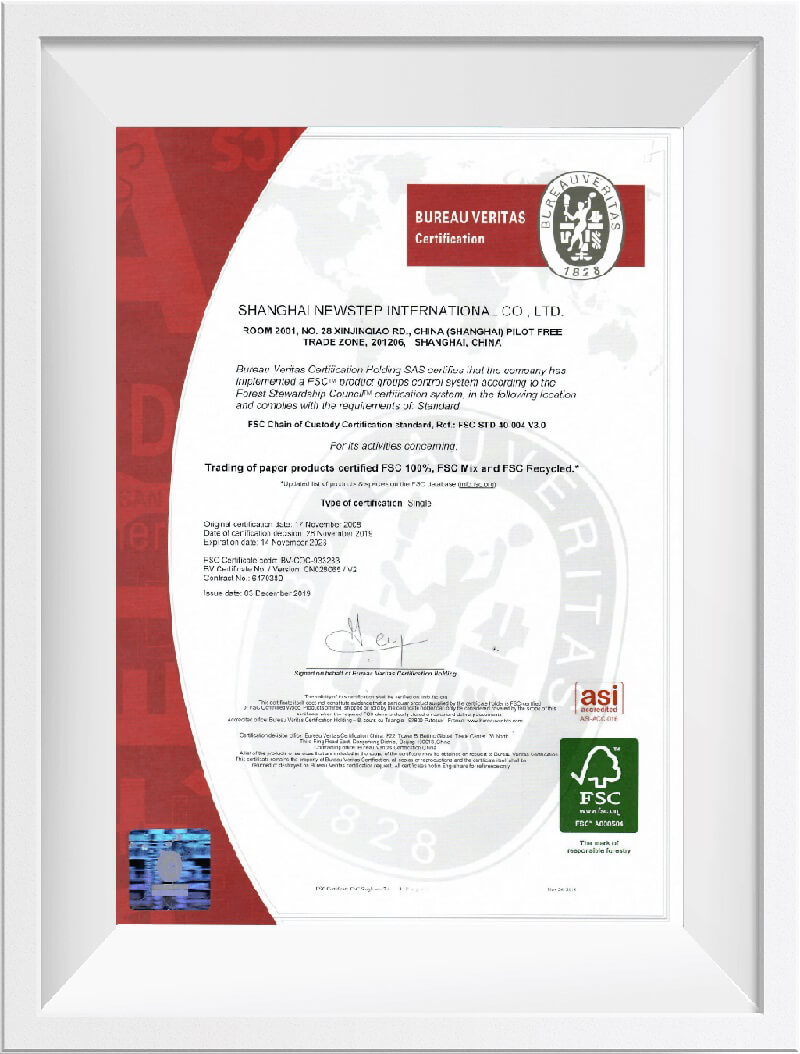 FSC
Forest Stewardship Council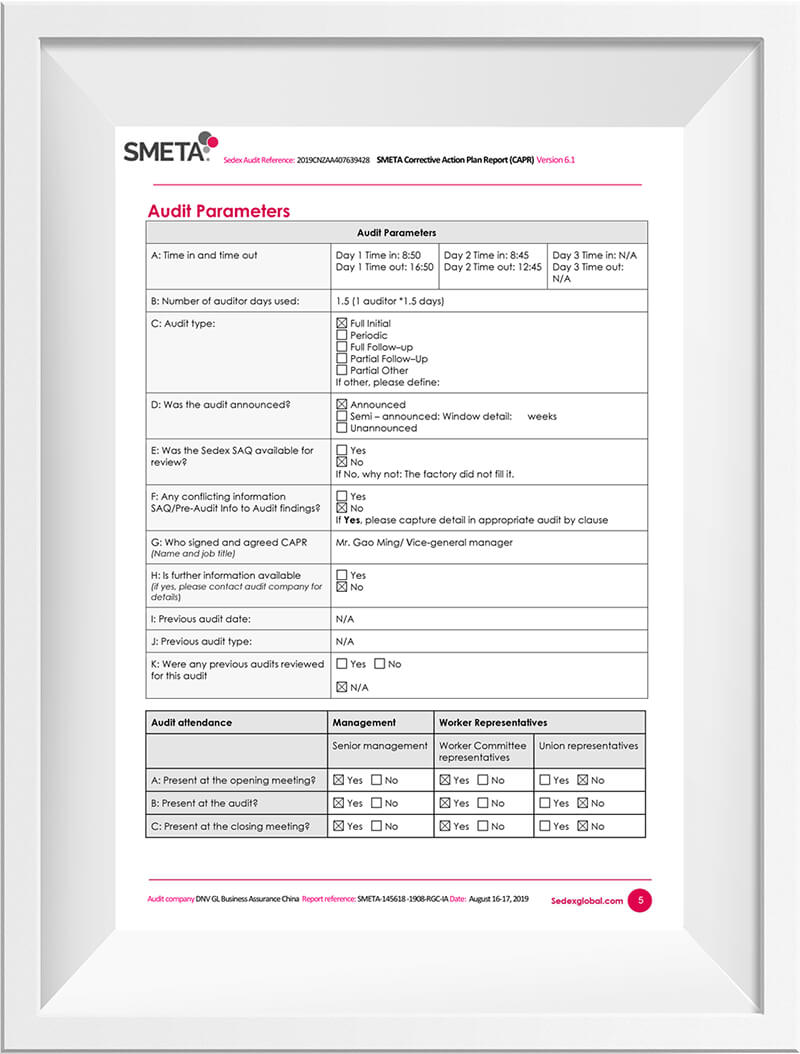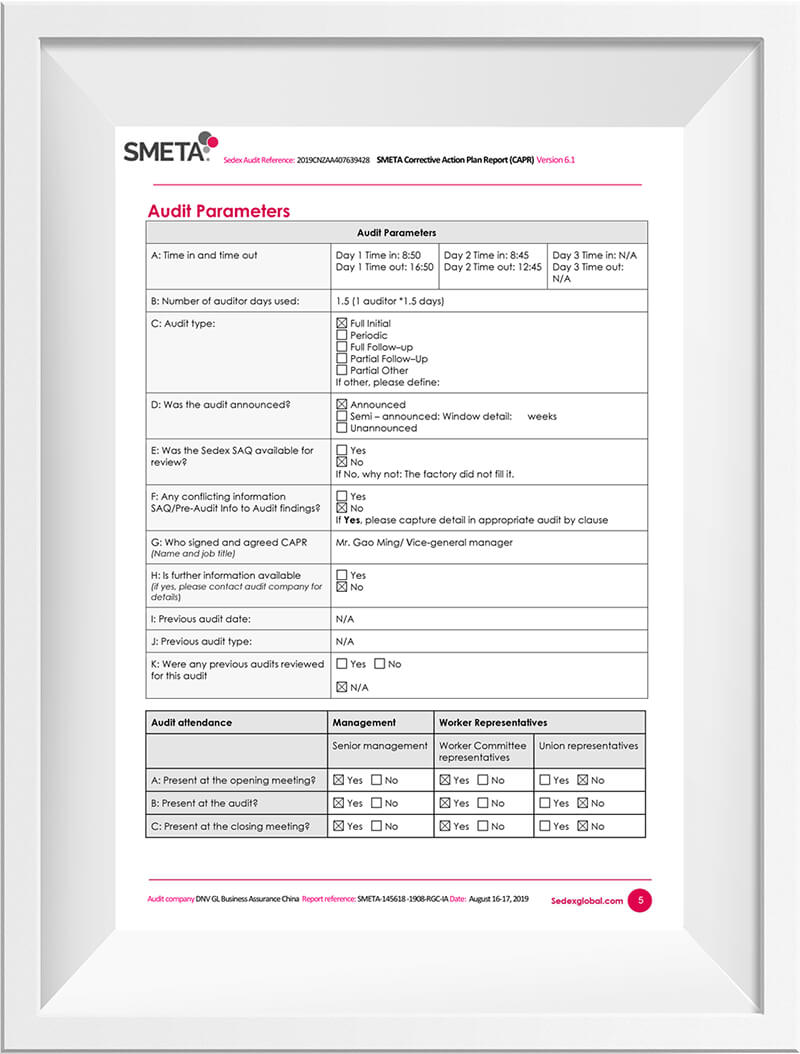 Sedex
Supplier Ethical Data Exchange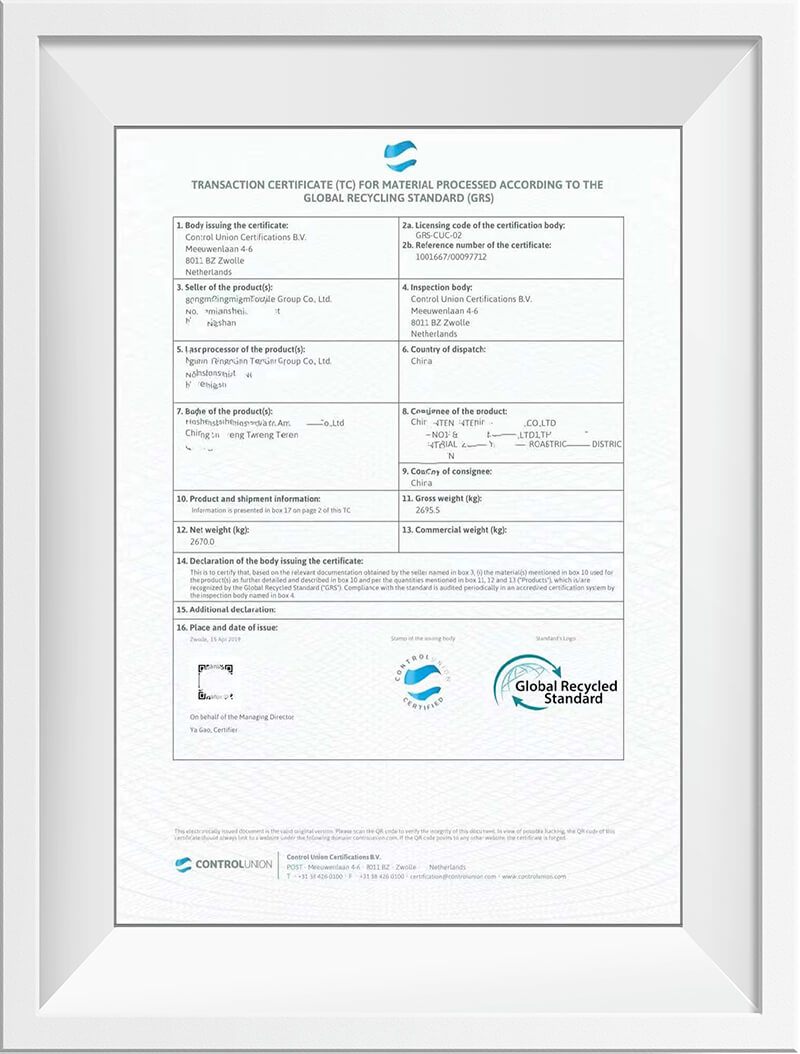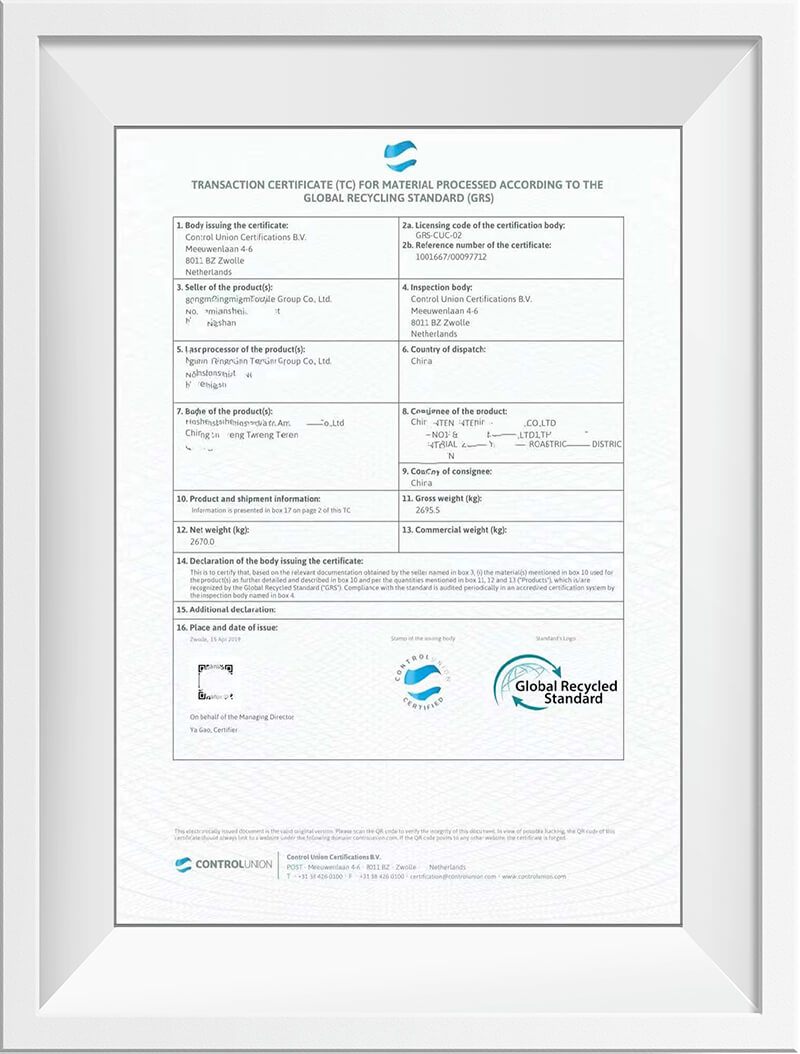 GRS
Global Recycled Standard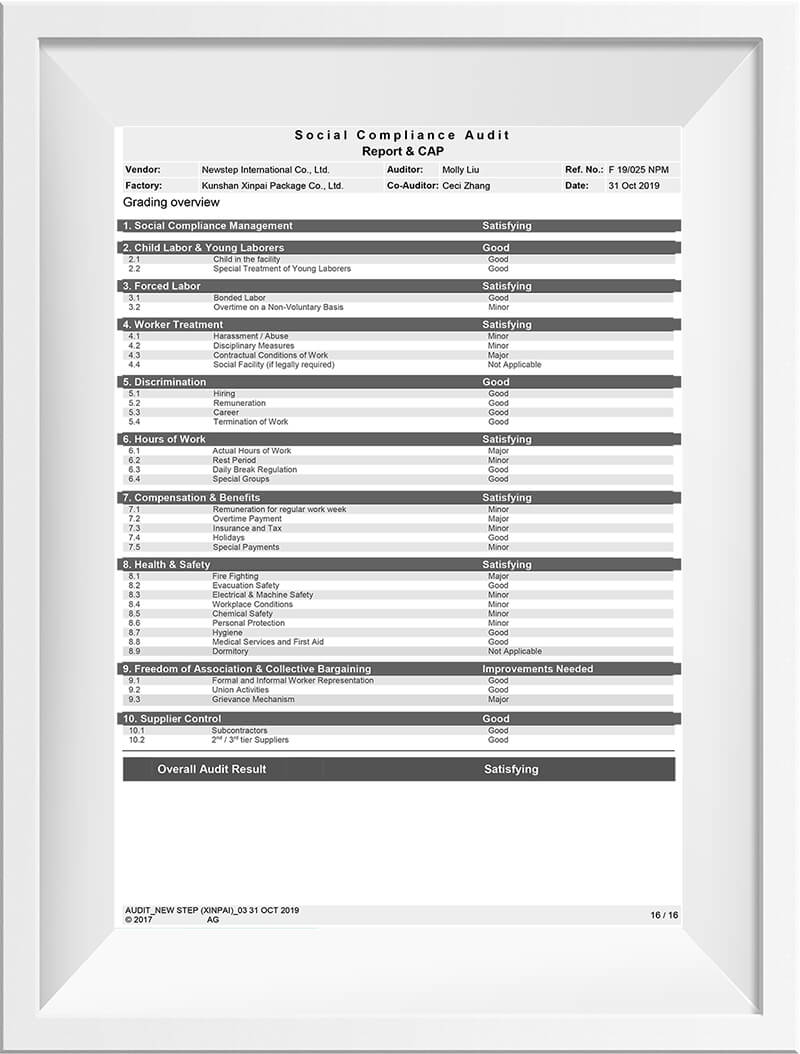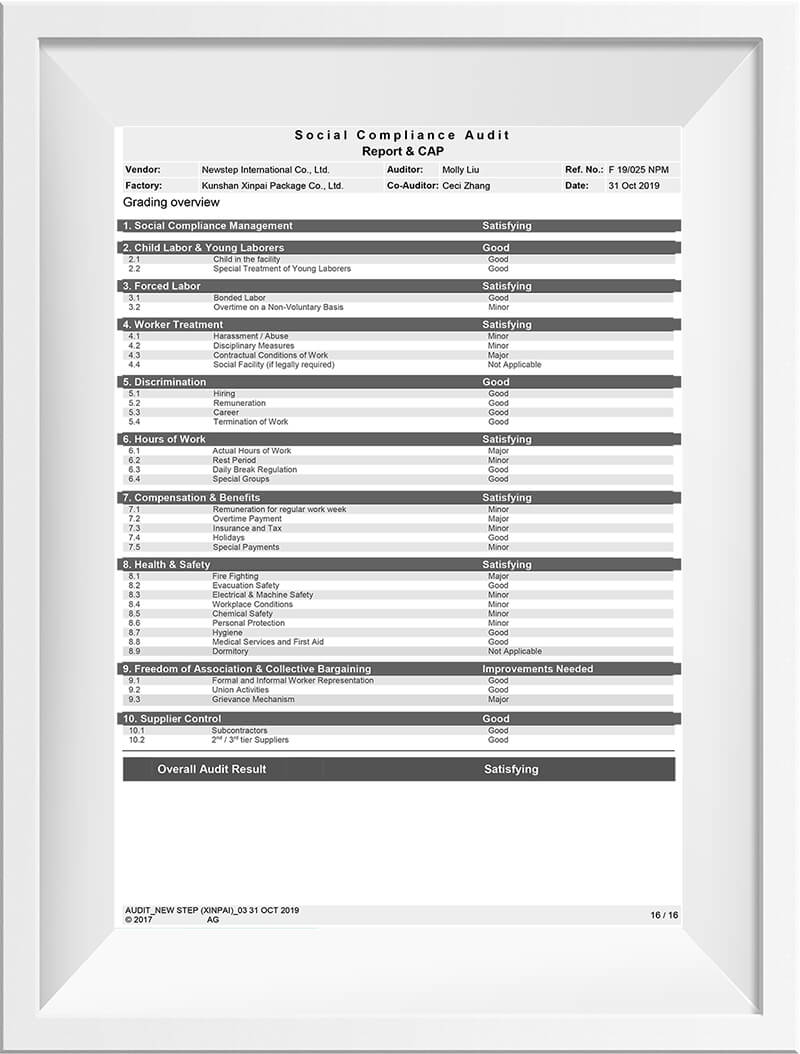 Factory Audit
Luxury brand third party inspection
Recycled Paper Series
The common paper is manufactured by blending the wood with other materials like cotton and water, and then rocessing, while the recycled paper is made from wastesinstead of wood. Since wastes can be recycled to manufacture paper over 5 times, fewer trees would be cut to protect the forest resource. There are two types of wastes: pre-consumer wastes and post-consumer wastes.
For pre-consumer wastes, if means to recycle the unusedinferiors in the pulp recycle chest for reuse. At present, few enterprises use the pre-consumer wastes to manufacture paper, as they directly pulp again to use as the material of original pulp paper. The post-consumer wastes, which include pre-printing and post-printing wastes, mean to recycle the used paper. The pre- prnting wastes are the leftover materials of the paper for printing book. Generally, it contains litfle printing ink, so it's more suitable for the material of recycled paper. The paper quality can be guaranteed to reduce the ink's pollution to the water source and reach the highesfficiency ratio; therefore, it becomes one of the most environmental-friendly raw materials. The post-printing wastes are the printed Products and waste books. If we recycle such materials as newspaper and manufacture paper again, too large printing area will require deinking and the manufactured paper will be a bit yellowish instead of being white enough. In addition, some taintsmay affect printing effect.