Properties of felt fabric:
Felt fabric can be divided in to pure wool felt, polyester felt, and mixed wool and polyester felt. The pure wool felt is the most expensive and the higher the wool composition is, the more expensive is.
It is natural warm, soft, thick, durable, high-elasticity and shock-resistant material, with low lustre.
With good adhesion, can be made into various shaped products.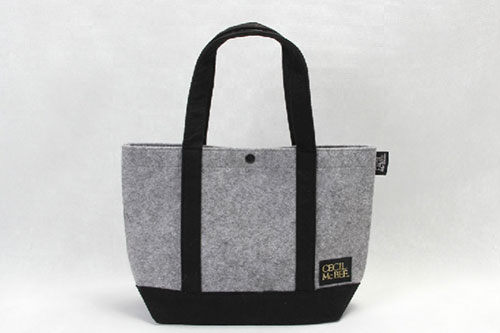 There are many felt hand craft men in the world, and the handmade carfts are amazing and vintage.
It has good Insulation property, thus it can be used to make thermal insulated bags.
Felt can be used in many industries.
While felt tote bags are always used to make insulated bags and just shopping totes.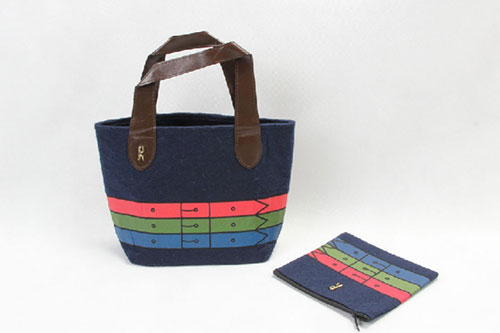 Felt tote bags for wine or other beverages.
When transporting or carrying wine bottles, felt tote bags provide great buffered
protection, protecting them from breakage, function as several pieces of padding.
Felt tote bags for cosmetics.
Felt tote bags for shopping, daily errands, travelling,etc.
When making felt shopping bags, two artificial leather handles or straps are always added to finish the nice look and to allow them to be carried comfortably. As the wool felt is a little rustic.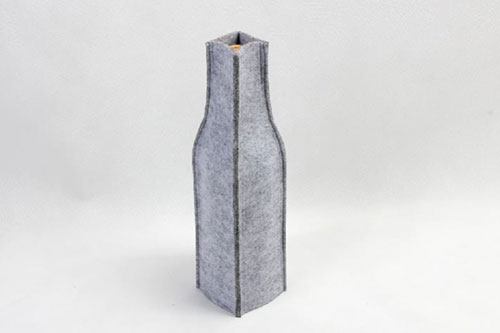 Felt shopping bags can easily match the winter wear, as its unique texture and feeling.
Splicing stripes felt tote bags are one of the most popular the design for the felt tote bags.
The felt tote bags can be customized with various decorative finishing processes like silk screen printing and embroidery.