Grosgrain polyester ribbons are always used as handles by shopping bags. Compared with the other materials, the grosgrain polyester ribbons have many good properties.
Although the grosgrain polyester ribbons and common polyester ribbons are made up of 100% polyester, there are some differences between them.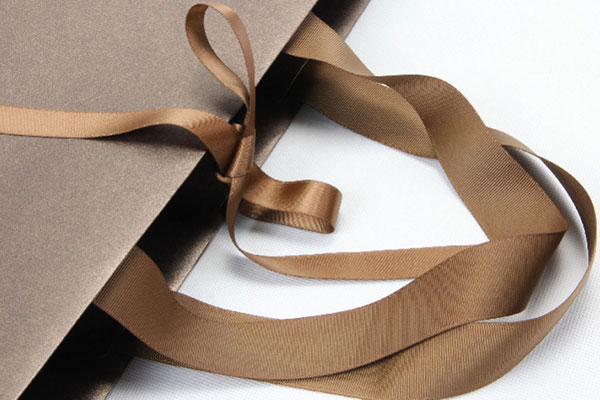 The biggest difference is that grosgrain polyester ribbons are ribbed, they have a uneven surface with striations/textures, while the polyester ribbons have a smooth, uniform surface. You can directly touch both of them to feel the difference.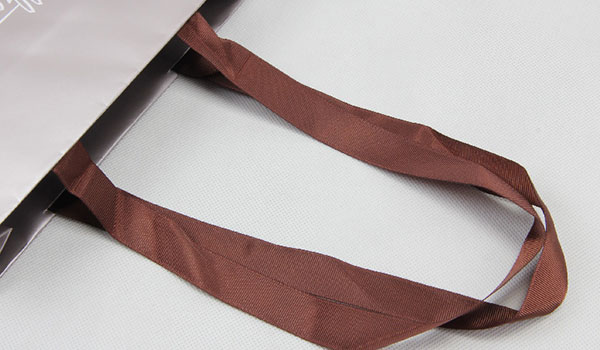 Polyester is a type of synthetic fiber, not a natural fiber, it has some luster, it has the characteristics of good hygroscopicity, antistatic property, dyeability, high elasticity, good heat resistance, corrosion-resistant, wear-resistant, easy to wash and fast to dry. In addition, it has high wrinkle resistance than other fibers. When the elongation of 5%-6%, it can almost completely restores.Comparing to cotton, the real silk, the price of polyester is quite cheaper.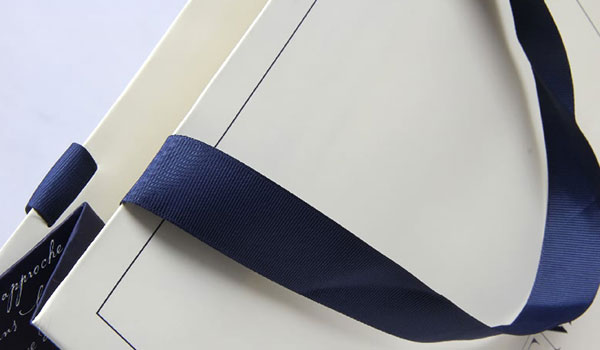 Nylon, it is also a synthetic fiber, a bit like the polyester, it has the advantages of high density, softness, tear-resistant, but it fades easily. In recent years, it is gradually replaced by polyester and other materials.
Not only used as handles, the grosgrain polyester ribbons are often used as pull ropes applying on the cloth drawstring bags and grosgrain polyester ribbon bows are often added on the gift bags and gift packaging boxes to be embellishment.
Nowadays grosgrain polyester ribbons are very popular in the market, they are"must accessories"to make luxury paper bags.