In the world of fine spirits and wines, presentation matters just as much as the contents of the bottle. Luxury whisky and wine packaging boxes serve as a visual testament to the exceptional quality within. The choice of packaging material plays a pivotal role in conveying the brand's identity, enhancing the consumer experience, and safeguarding the product. In this article, we'll explore various material options for customized luxury whisky and wine packaging boxes, including paper, leather, and wood, each offering a unique blend of elegance and functionality.
Paper: Versatile and Elegant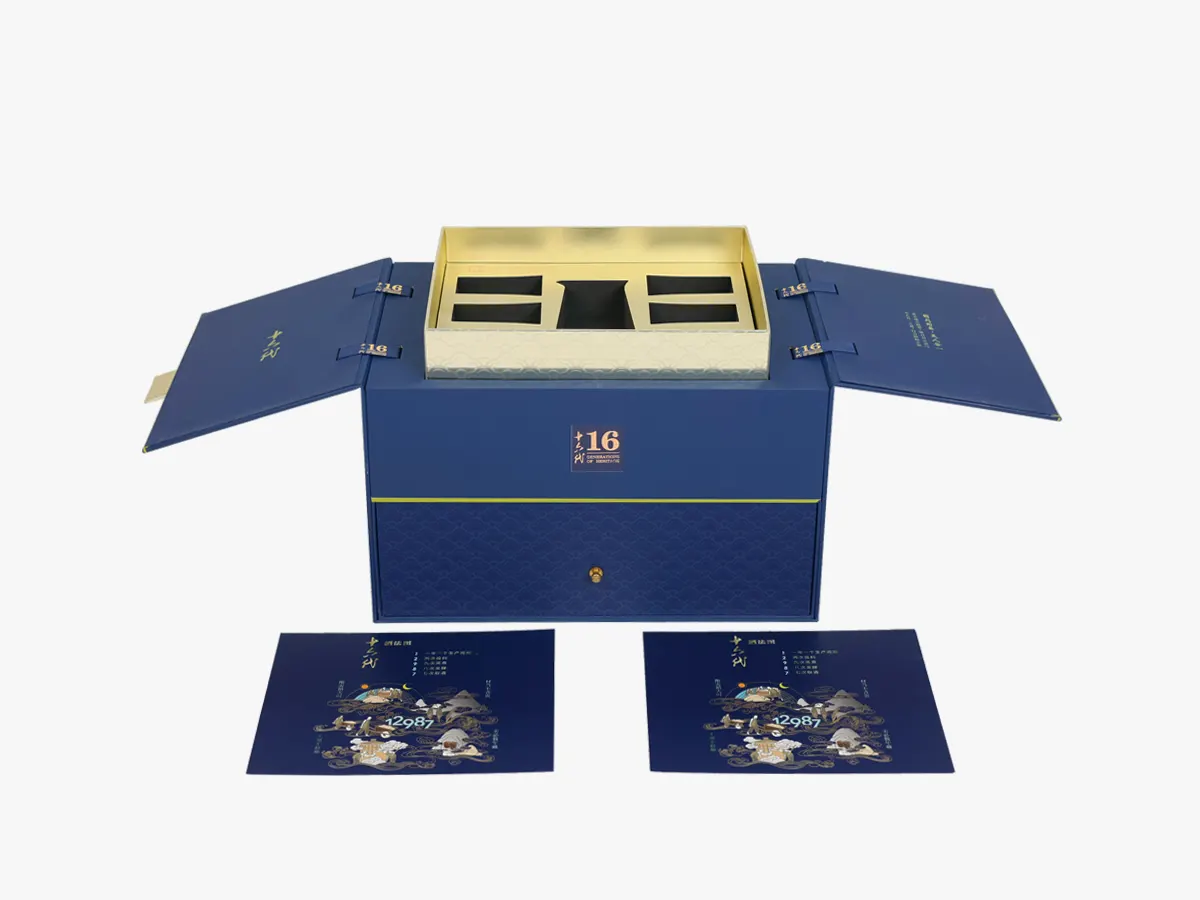 Soft Touch Paper: Soft touch paper is known for its velvety texture and luxurious feel. It exudes sophistication and is often used for high-end packaging. Its tactile appeal makes it a favorite for whisky and wine boxes designed to impress.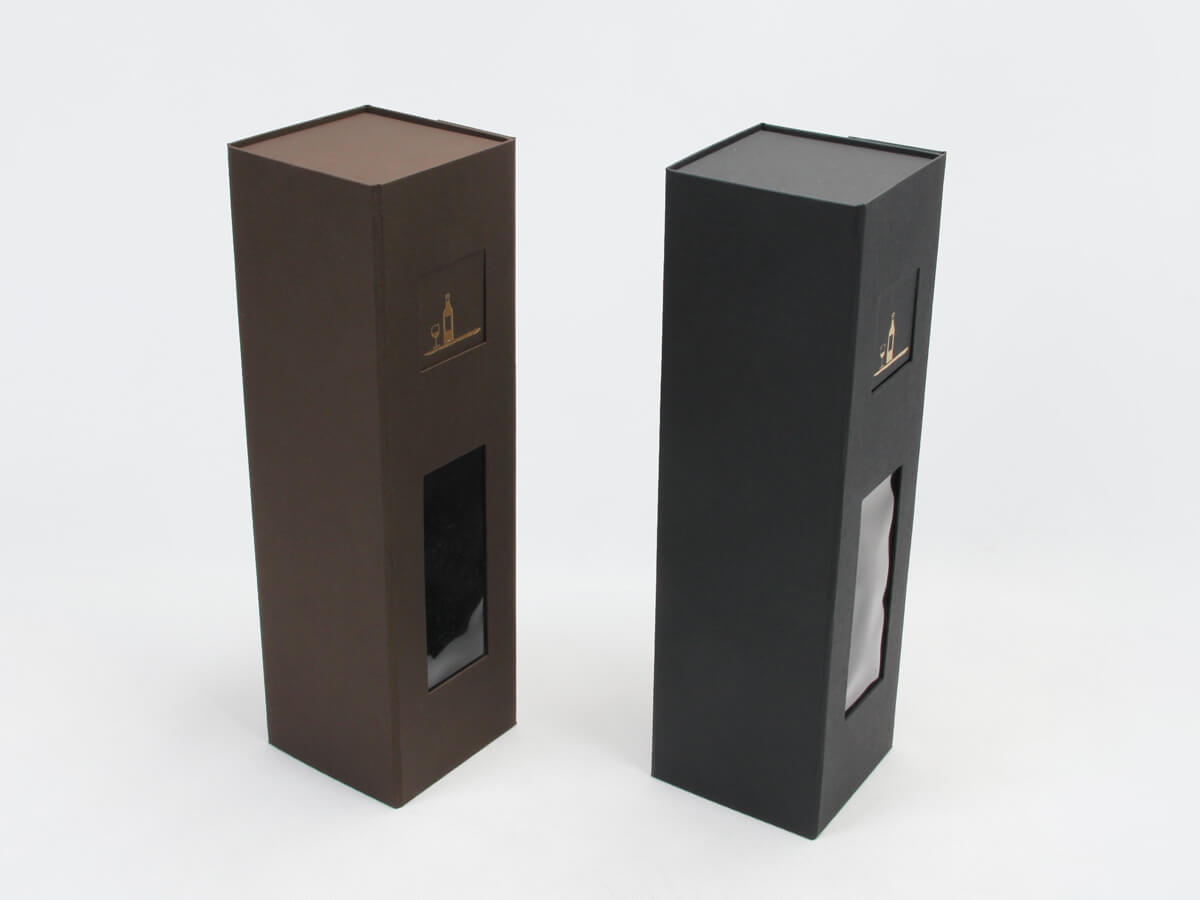 Fancy Paper: Fancy paper encompasses a wide range of textured and patterned options. From embossed designs to metallic finishes, fancy paper allows for intricate and artistic packaging that captures attention on the shelf.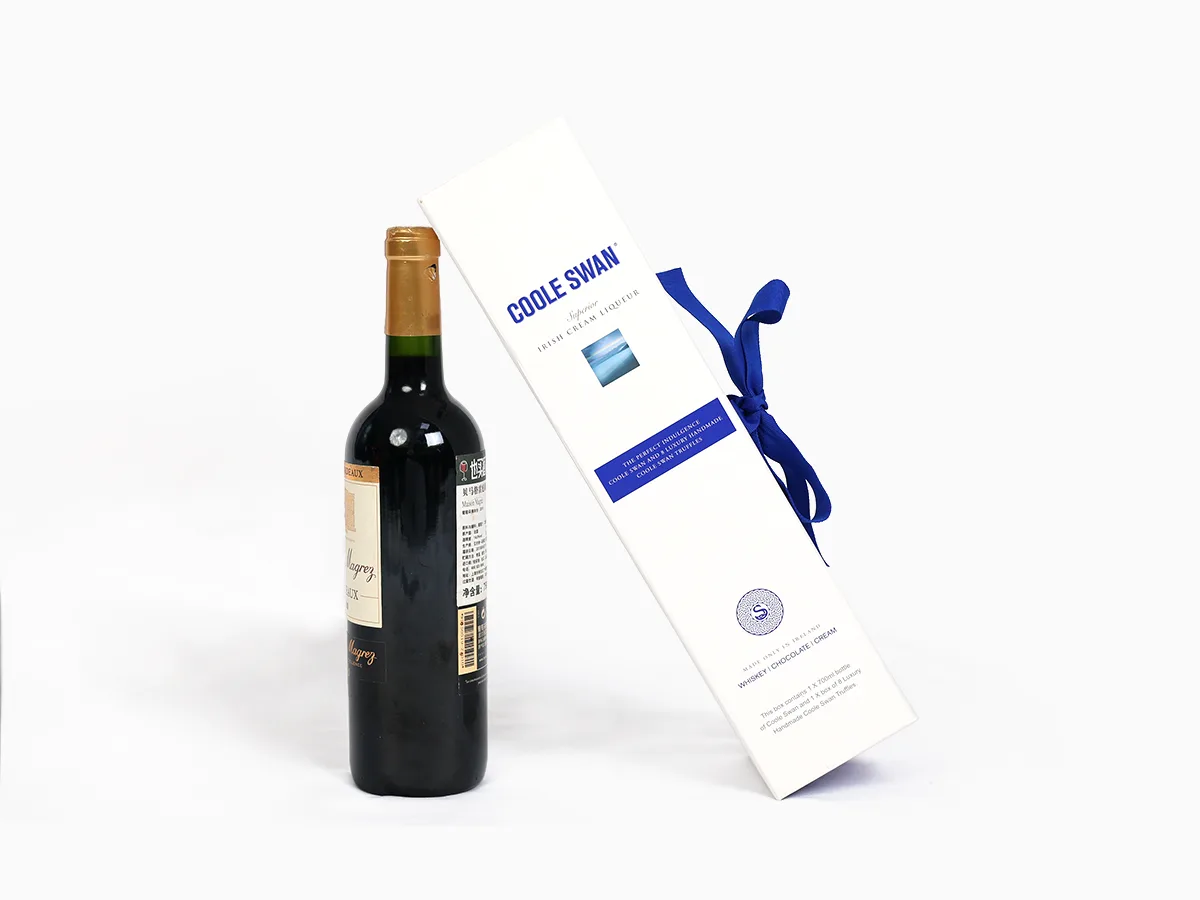 Coated Paper: Coated paper is popular for its smooth, glossy surface, which can enhance the vibrancy of printed graphics and colors. It lends a contemporary and polished look to packaging, perfect for modern wine and whisky brands.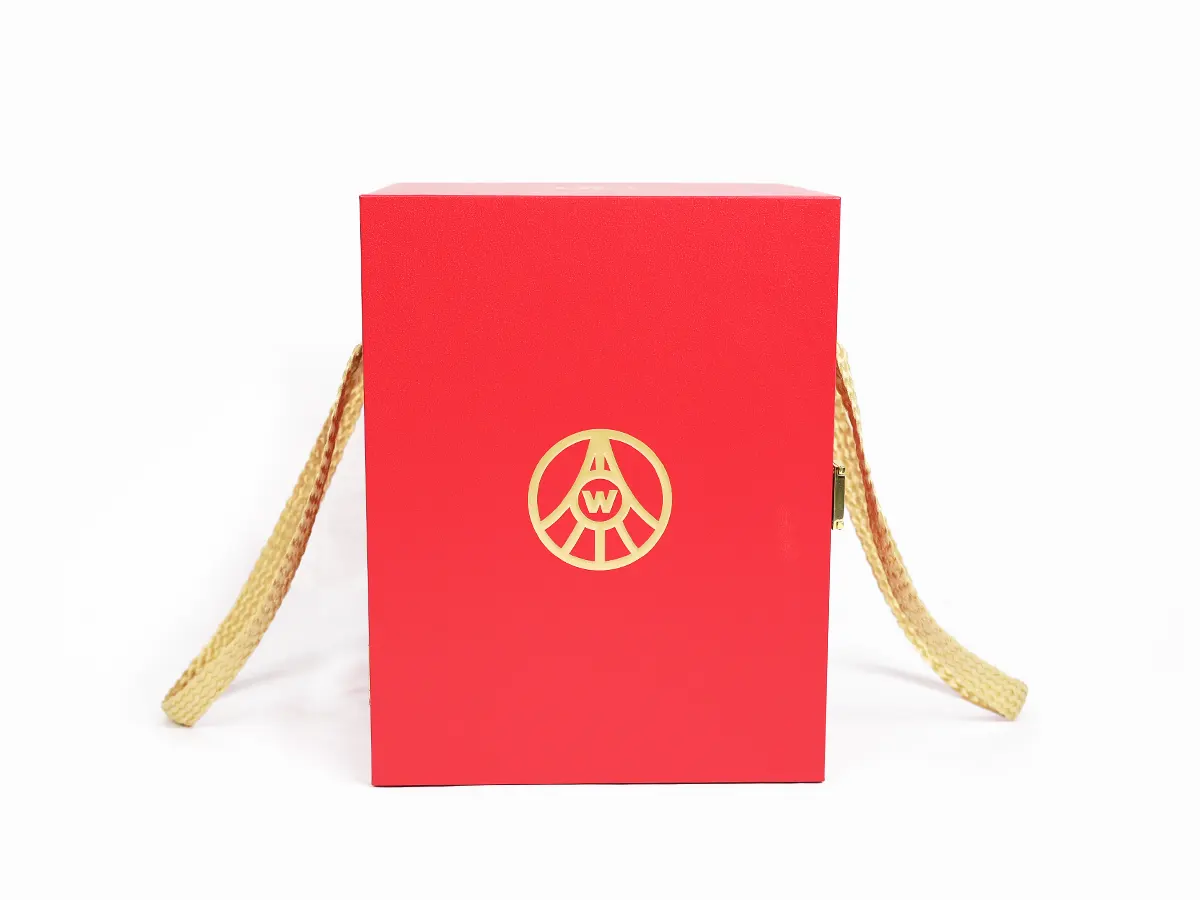 Art Paper: Art paper strikes a balance between quality and affordability. It offers a smooth surface that showcases graphics beautifully, making it a versatile choice for luxury packaging without an exorbitant price tag.
Kraft Paper: Kraft paper is celebrated for its rustic, eco-friendly appeal. It is an excellent choice for brands emphasizing sustainability and a connection to nature. It pairs well with minimalist or organic-themed packaging designs.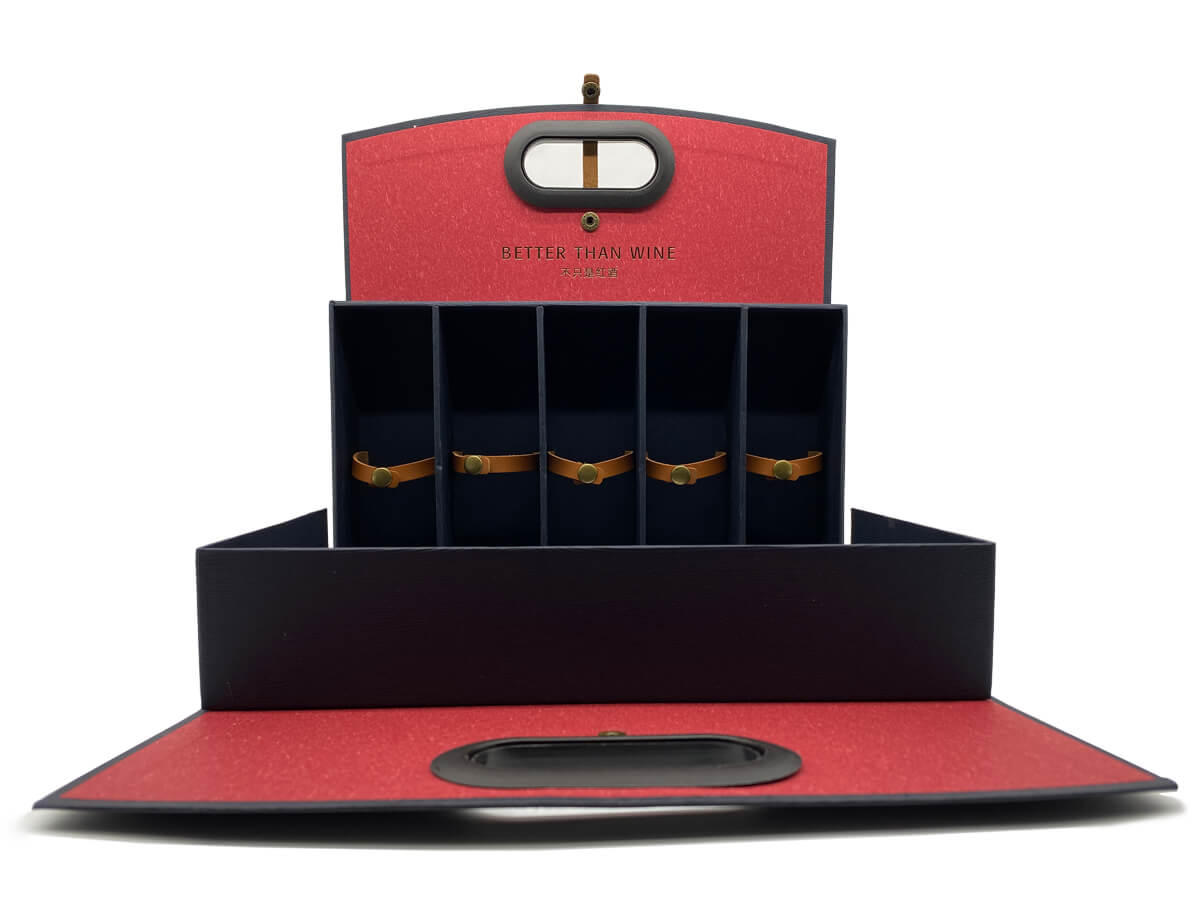 Leather: Timeless and Luxurious
Leather packaging exudes an air of timeless luxury. While less common than paper or wood, leather boxes are highly regarded for their opulent appearance and durability. Leather can be embossed, debossed, or engraved with intricate designs and brand logos, creating a sense of exclusivity. The tactile quality of leather adds to the overall luxury experience, making it an ideal choice for premium whisky and wine brands aiming to leave a lasting impression.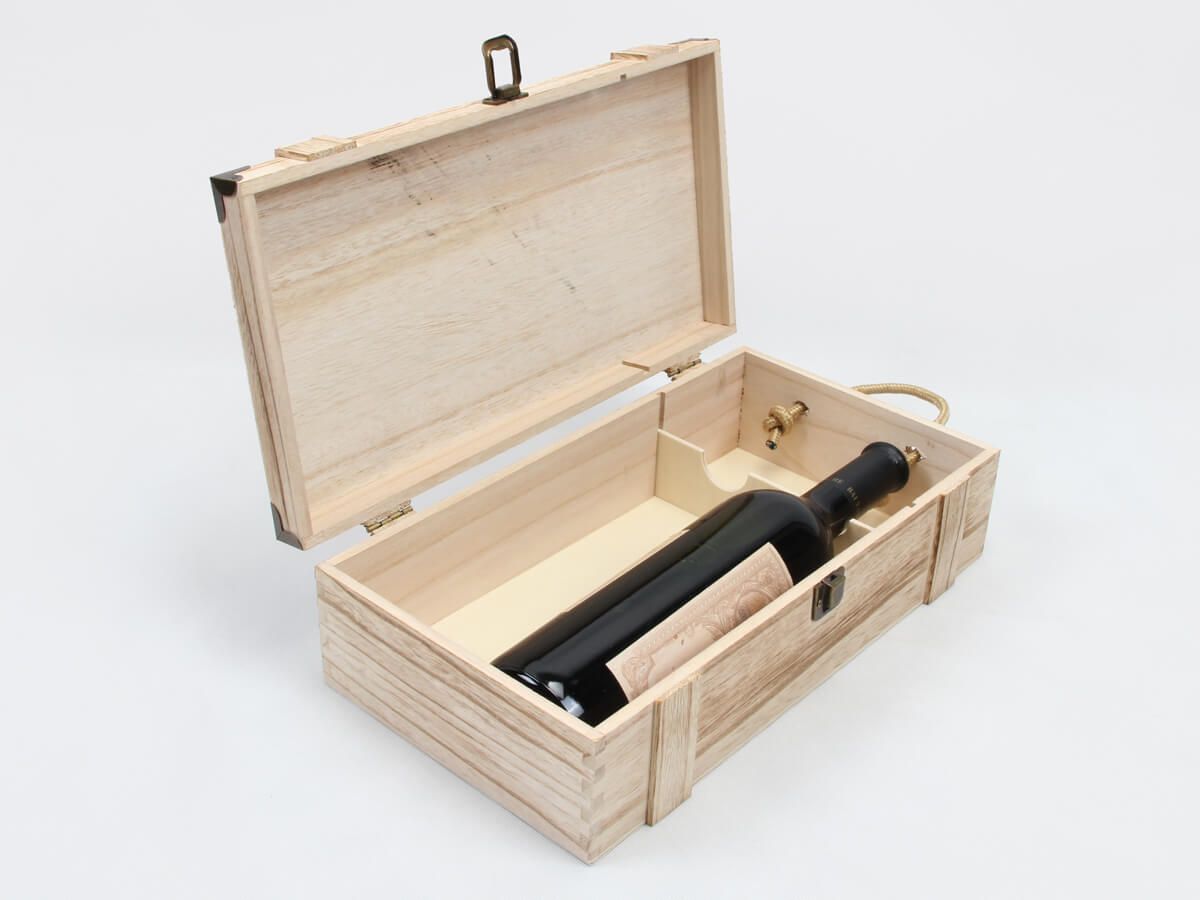 Wood: Rustic Elegance and Craftsmanship
Wooden packaging boxes combine rustic elegance with craftsmanship. They are often associated with tradition, heritage, and the artisanal aspect of winemaking and whisky distillation. Various wood types, including oak, pine, and walnut, can be used, each offering a unique texture and color palette. Wooden boxes can be engraved, branded, or adorned with metal accents for a customized and exquisite finish. Additionally, they provide excellent protection against external elements, ensuring the contents remain intact and well-preserved.
The choice of material for luxury whisky and wine packaging boxes is a crucial decision that reflects the brand's identity and commitment to quality. Paper, leather, and wood each offer distinct advantages, from the tactile elegance of leather to the timeless craftsmanship of wood and the versatility of paper. Ultimately, the chosen material should align with the brand's values and aesthetics, enhancing the overall experience for consumers who appreciate the finer things in life. Whether it's the soft touch of paper, the richness of leather, or the rustic allure of wood, the right packaging material can elevate the spirits within and leave a lasting impression on connoisseurs and collectors alike.